Events such as trade shows are a great way for businesses to show they are at the cutting-edge of their industry, with companies that exhibit at live events being perceived as 28% more innovative than those that don't.
The power of face-to-face marketing is still alive and an innovative exhibition stand is a key way to maximise your impact at trade shows. Thankfully, the world of exhibition stand design has come a long way in the last few years, with exciting developments in stand building techniques meaning almost infinite possibilities for exhibitors.
Whereas in previous years, a company may have been restricted to a stand that matches a pre-built template, now the only limit is the exhibitors' imagination (and some health and safety guidelines!).
Check out our list of innovation exhibition stand ideas for your next event.
Light up with LED Screens
LED technology has developed in the last few years to the point where light-up static or even video display screens can be integrated into the stand itself.
Rather than lighting your stand with clip-on or hanging lights, using internal LED lighting using lightbox frames looks even more innovative and is bound to attract the attention of passers-by.
Whilst backlit graphics are a great way to attract attention, you can go a step further by showing video content using integrated displays to promote your business - which, according to studies is the preferred medium for business content for consumers.
Open up your Space to Passers-by
With only six seconds to make an impression on the trade show attendee, you want to ensure your exhibition stand conveys a sales message in a clear and concise way.
Utilise a minimalist design and open floor space to create an inviting space for attendees.
For your branding, save the longer sales message for your promotional material, with just your core USPs displayed on the stand itself.
Distil your company's sales message down to its most important components and go from there, focusing on selling the benefits of your product to the consumer.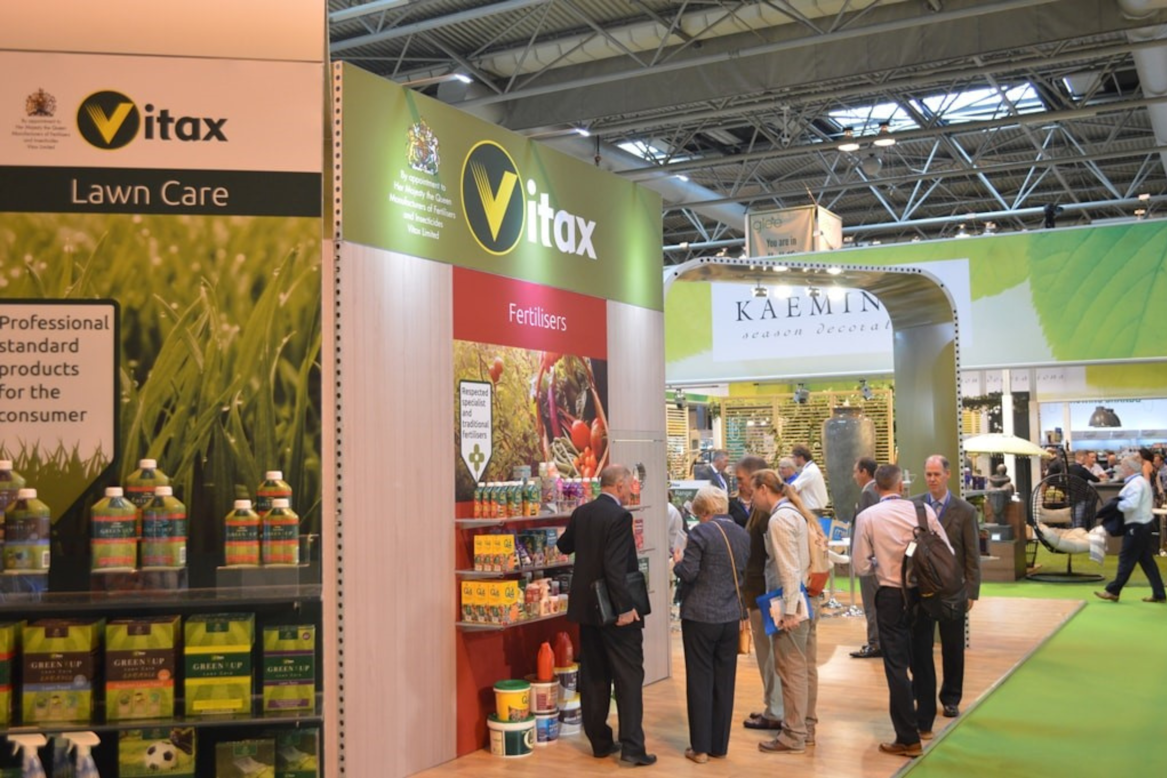 The Sky's the Limit
Exhibiting at a trade show can be a costly business, with 63% of exhibitors we surveyed citing it as the biggest problem when exhibiting.
One of the highest costs involved is the floor space purchased from the event organiser.
For many of the biggest shows in the UK, you'll pay around £250/per square metre, meaning even a small 3x2 metre exhibition space will likely set you back around £1,500.
With space at such a premium, you may want to utilise the full height of your stand to stand out from the crowd.
With a custom-build stand you are usually free to build up to 3 metres, but check with the event organiser what the height restrictions are. Opting for a hanging structure above your stand can draw eyes from all across the venue, very useful for attendees having difficulty finding your exhibit as well!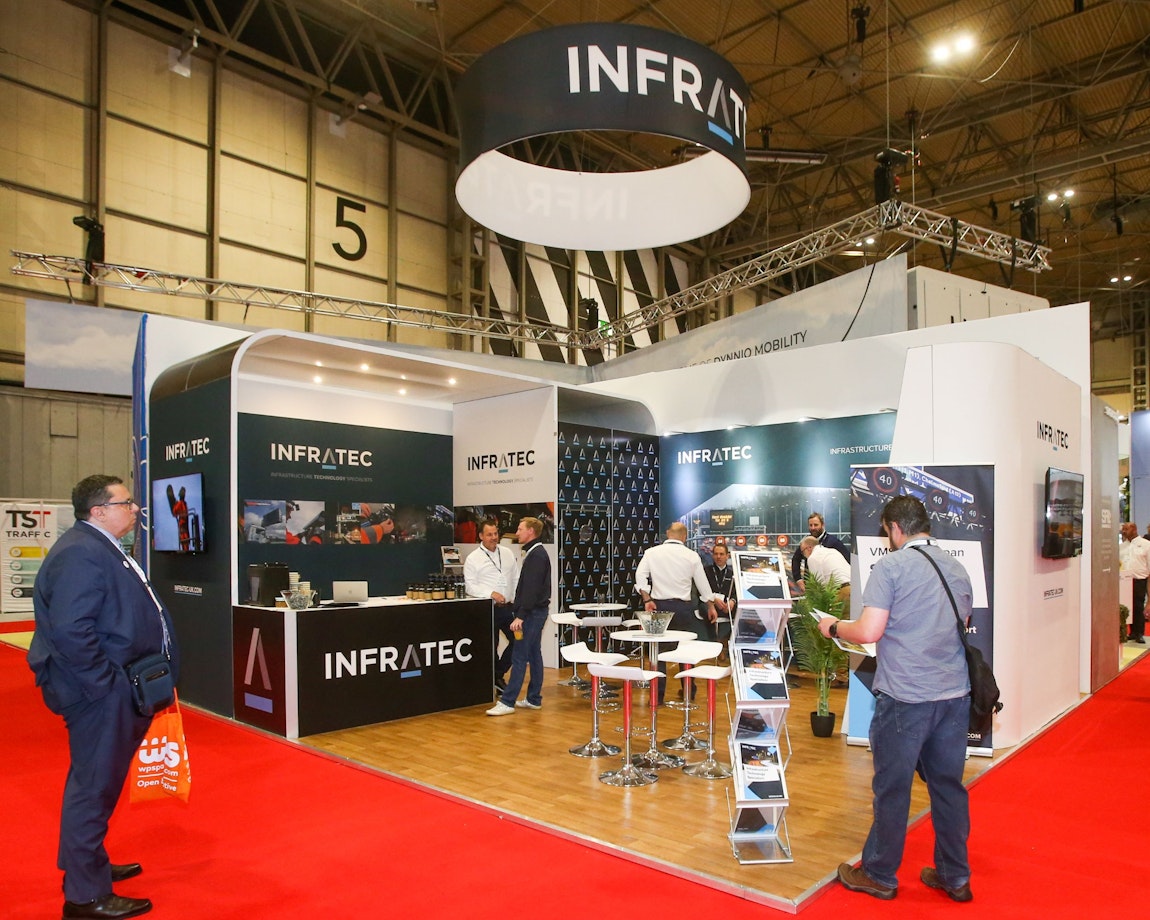 Create an Intimate Space
An innovative exhibition stand doesn't have to be the biggest and boldest stand at the event, it's also about the quality of space you create for attendees.
Trade shows can be noisy and intense places for attendees – a bombardment of the senses which can mean they aren't interested in your sales pitch by the time they reach your stand.
That's why a relaxation area on your stand can be so valuable.
Some comfortable seating and refreshments can make all the difference for having in-depth sales conversations with attendees during the event.
For even greater comfort, on-stand free WiFi is an option as mobile internet reception is often poor in exhibition halls – although be warned - you may find attendees stay longer than desired if you offer this!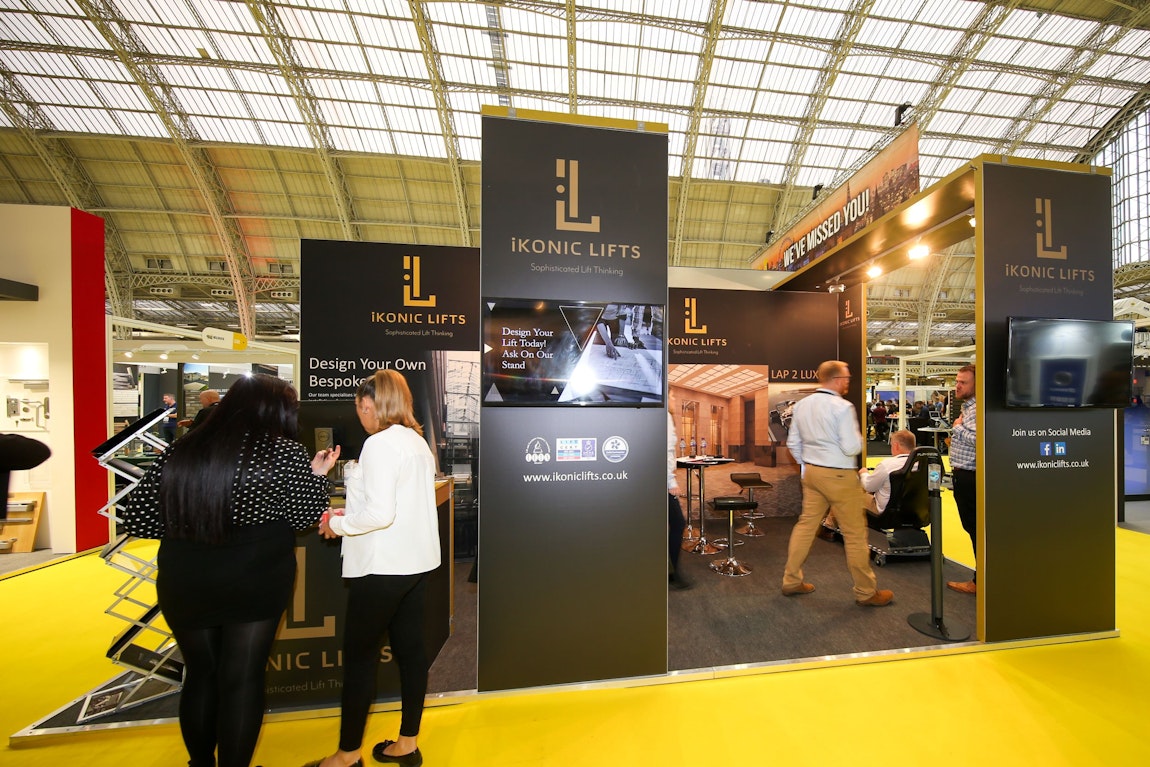 Provide First-Hand Experience
The best way for customers to understand your business offering is to see it first-hand, which is why incorporating this onto your stand is so important.
As exhibition stand builders we are constantly tasked with finding innovative ways to promote our client's products on to the stands themselves.
This allows customers to engage directly with your business offering, creating a sense of trust and improving the likelihood of a future sale.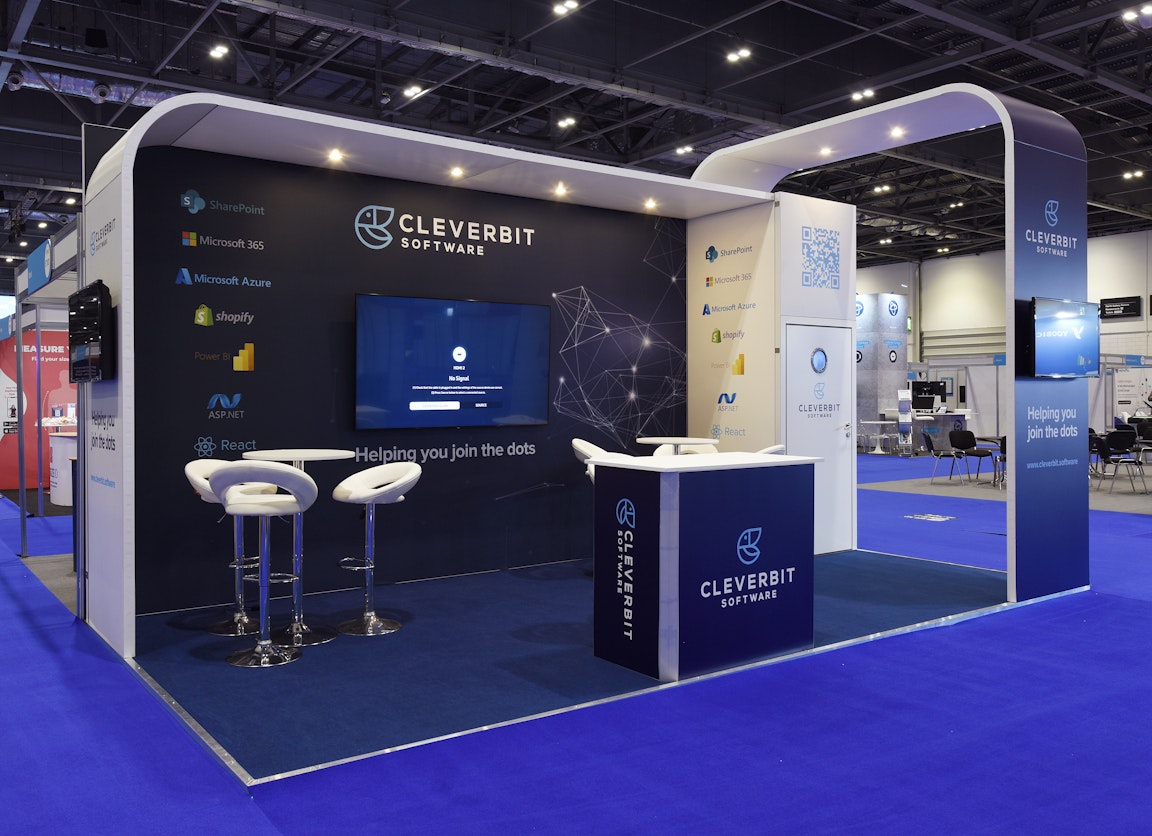 Create an Immersive Experience with AR & VR
If you offer a product or service which can't be fully experienced on your stand, you may want to consider creating a Augmented Reality (AR) or Virtual Reality (VR) experience on your exhibition stand.
These innovative technologies mean that – simply by scanning a code on your stand phone or using VR headset - you'll be able to create an extremely engaging, immersive experience for visitors to your stand.
This example from Toyota shows how AR can be integrated onto the exhibition stand itself. Using augmented reality technology, the visitor can find out more information about their new trucks by pointing the screen towards certain parts of the display – adding an interesting 'user-focused' layer to their exhibition stand.
How will you Innovate at your next Trade Show?
By using some of these innovative exhibition stand ideas, you can position your company at the forefront of the industry, make a bigger impression on attendees and ultimately convert more leads.
Whether it's through eye-catching LED screens or utilising AR & VR technology on your exhibition stand there are many ways to stand out from the crowd.
Please let us know in the comments below if you have any innovative exhibition stand ideas we may have missed.
If you are require an innovative exhibition stand with any of the features mentioned above, get in touch with Display Wizard.
Contact us for a free 3D visual and quote for your exhibition stand design project today.