Whether you are a sales person working over the phone, online or in a face-to-face environment such as a trade show, there are a whole host of skills and attributes that can help you succeed.
The skills and qualities you need to be a good salesperson are varied, because you're always dealing with new individual people, who all respond to sales people in different ways. What this means is that there is no single, magic bullet that is the answer to being a good salesperson. It requires a whole range of attributes.
The essentials for the good salesperson are a combination of empathic skills related to how you interact with others, and your own inner strength and resilience. Aligned with these aspects is a need to be thorough and an ability to multitask.
Your mindset throughout the process should be that you will be always helpful towards your prospective buyers and clients.
Here are 12 fundamental skills and qualities a successful salesperson should have:
1. Listen Carefully
You cannot expect to sell successfully by talking at people. No-one likes a pushy sales person who reels off the same script to every prospect. It is important to successfully engage with your prospects. This means listening to them.
How do you demonstrate that you're listening carefully? First you ask open, engaging questions, then make sure you respond specifically to their answer.
You build trust through participation. Personalise your interaction with potential buyers.
If they express interest, explore this further, and when you're doing it, make sure you're adjusting your presentation to fit their pace.
2. Show Your Understanding
Many people are good at diagnosing their own problems and can accurately recognise their own needs. Grasping this is important, but more important is your ability to show your prospective buyer that you understand these needs and desires.
Empathy is one of the most effective tools a salesperson can wield. Put yourself in your prospect's shoes, letting them know you understand their concerns.
Key to this is asking discovery questions, such as:
Tell me about your business?

What are your responsibilities?

What are your main day-to-day tasks?

What problems must you solve?

Tell me about your goals?

When do you want to achieve them by?
You can begin more broadly then, building on your prospect's responses, start getting down to the specifics.
Never ask questions where the answers can be simply yes or no.
3. Build Rapport
For the salesperson, successful engagement with prospects should mean building rapport with them.
This is where you make a personal connection with your prospect. This helps you build and maintain business relationships.
This requires a careful balance of rapport-building conversation and sales conversation, and developing an intuitive understanding of when to switch between the two.
Too much rapport can come across as insincere, but get it right, and it puts you in tune with your prospect.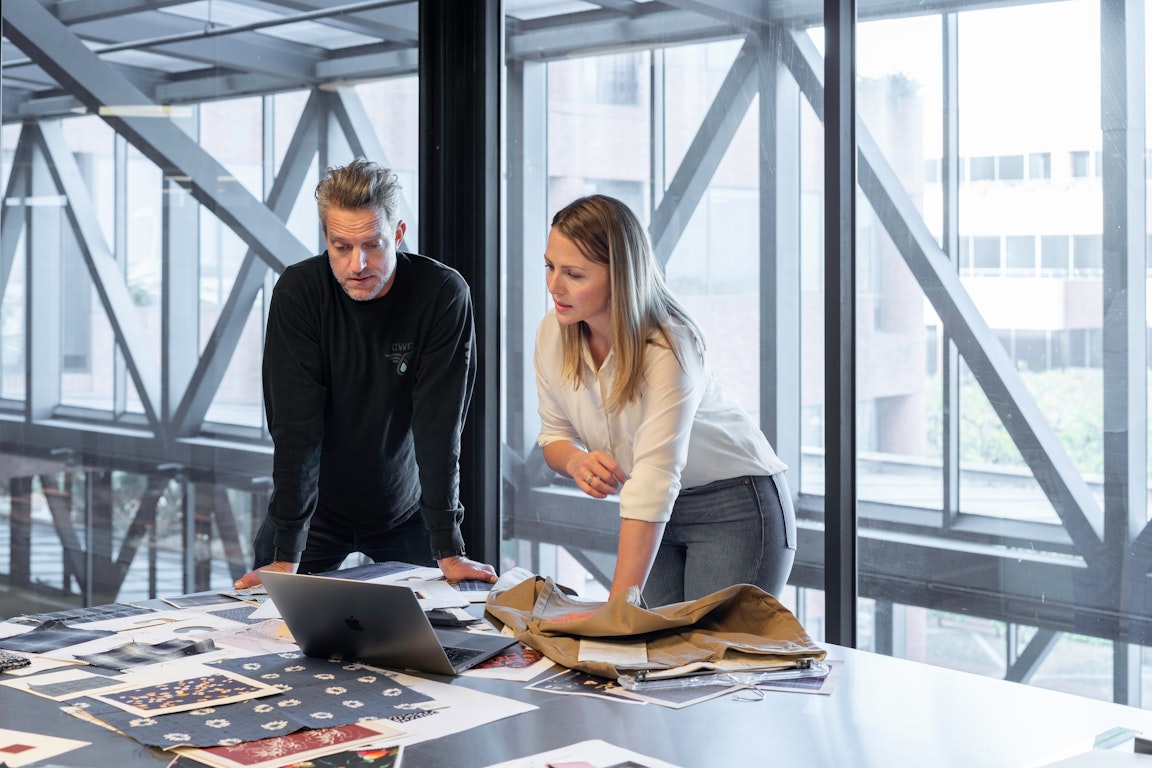 4. Add Value by Educating
You could be in a position to help change your prospect's thinking.
This is like content marketing in the context of a sales conversation, where you add value to the prospect by providing a fresh perspective on your product or service.
They may have previously done their own competitive price analysis, which means you don't want to be simply going over things they are already aware of.
But there will be things they don't know about, that their online research hasn't told them. Think about the broader context of what it is your selling, and how it fits with what you know about your prospective buyer.
What can you add to their knowledge which will spark their interest further and help build on your relationship with them?
If you can educate them, then you are helping to make your offer more attractive, because you are adding something extra to the whole process.
5. Network and Collaborate
Networking is hugely valuable for salespeople, because it enables them to socialise with potential prospects without directly trying to sell to them.
It is an opportunity to use and develop those listening skills and to get prospects to see you as someone they can work with.
Encouraging collaborative thinking is part of being both empathic and being seen as someone who is helpful and a problem-solver.
If your prospect feels that they can be part of their own solution, then this draws them more closely into your orbit. This also helps make sure that you're not just imposing your opinions, ideas and values on the buyer, but taking their needs on board.
You want to soften the line between seller and buyer. They need to feel that you are on their side.
Network to connect with prospects, then encourage them to collaborate with you in finding the right solution for them.
6. Be Transparent
Transparency is hugely valuable in a salesperson. If you are honest with prospects about potential obstacles to their purchase you can, ultimately, create the positive circumstances for a sale.
For example, if they continue to have concerns, or even objections, over what you're selling them, then show that you understand their problem and adapt your proposal.
The sales decision process  can take a long time, but being honest and gaining the trust of the prospect means you are more likely to make the sale in the long run.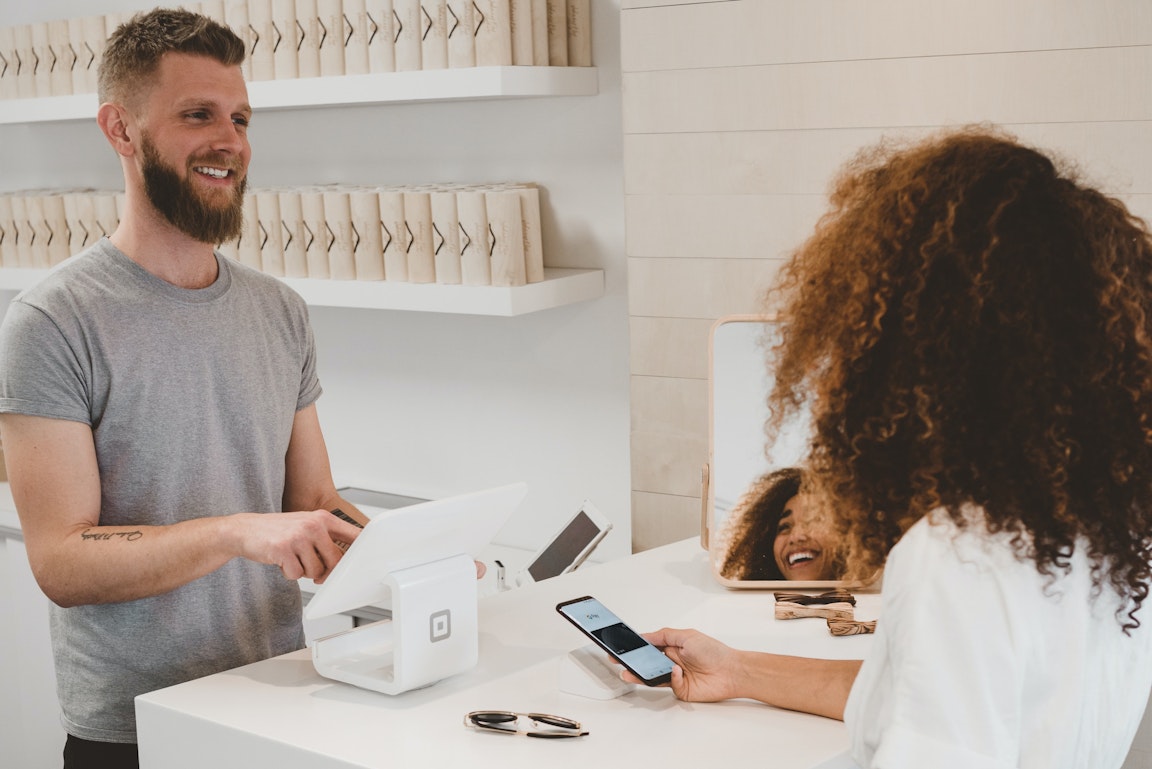 7. Demonstrate Solutions
The marketing rule is to talk about the benefits not the features. In sales, this translates as showing your prospect how your solution will help them achieve their desired outcome.
Differentiate your offering, but do not discount it.
If you've successfully understood and empathised with your prospect, you should be able to shape what you tell them about your product or service to meet their expectations.
Their pain points and issues should point the way for you to craft a compelling solution for them.
©Depositphotos.com/Fabrice Michaudeau
8. Show Clarity About the Purchasing Process
You must manage your buyer's expectations. Failure to do this will erode or even erase any trust you have built.
Yes, you've displayed empathy, educated them and positioned your offering as the ideal solution for them, but what will this mean in reality?
This is where you can focus more on the features of the product or service. Be accurate about what they will receive, and when they will receive it. Treat this as a form of onboarding, where you ensure your buyer is fully aware of how things will happen and, crucially, what support your business provides as part of the purchasing process.
Your sales reputation and the reputation of your brand can depend upon it.
9. Believe in What You're Selling
Whatever it is you're selling, whether it's a product or service, you must believe in it.
Nothing is more exposing of a salesperson than a lack of conviction in what they're selling. One of the key skills of salesmanship is being able to adapt to whatever it is your selling and to become a powerful advocate for it.
This belief is infectious: it shows outwardly in your own confidence, and it should rub off on the prospect, helping them decide to buy from you.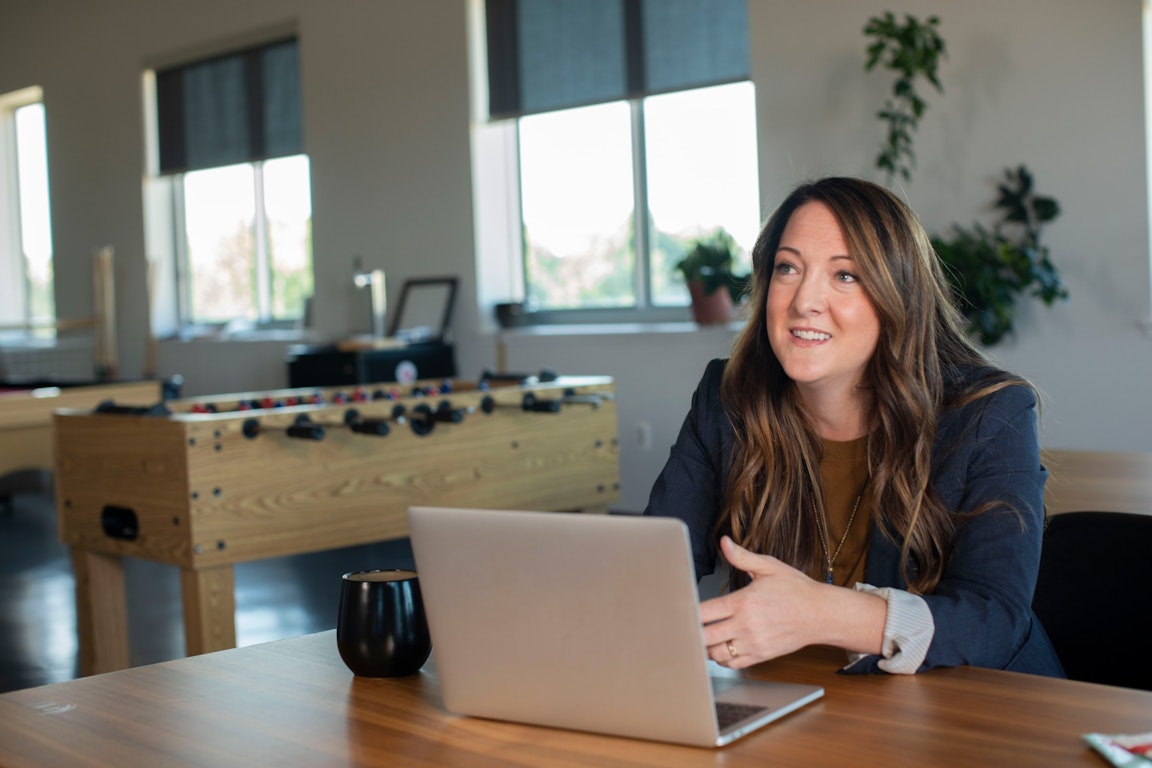 10. Be Motivated and Confident
You need to have enthusiasm for sales to make salesmanship work for you. If you feel unmotivated, you are unlikely to perform to the best of your capabilities.
Motivation and confidence feed one another. If you maintain your desire to do well in your chosen field, this helps you feel confident in what you do.
By the same token, if you're confident as a salesperson, you should feel motivated to continue to strive to better yourself.
11. Grow Your Resilience
As a salesperson, you will get knock-backs, because, as mentioned earlier, people are all different, and not everyone will want what you can offer.
You have to adapt to succeed, which means taking time to build relationships and having the confidence to persevere.
There will be changing circumstances you will need to adapt to, and having the right degree of self-belief will help you do this.
It means drawing on inner reserves of strength, which you might not realise you had.
In Summary
We hope we have clarified some of the attributes and skills which make a good sales person. Whilst some of these qualities are innate, many can be learned and developed through training and regular practice.
With 57% of trade show exhibitors saying their staff member's sales skills benefited from exhibiting at a trade show, you may want to consider your next trade show or event as an opportunity to test and develop your sales skills.
Are there any skills or attributes you feel we've missed? If so, please leave a comment below outlining what you feel is important.