Trade shows date back for generations, making the recent interruption caused by the Covid-19 pandemic quite unique. But their continued existence is a mark of how useful they are when it comes to showcasing goods and sharing knowledge.
Despite the shift to more and more businesses selling online, trade shows have retained their popularity. In a recent survey, 65% of businesses said that in-person trade shows were an invaluable part of their marketing strategy.
Trade shows are a great environment for marketing your business and staying on top of all the latest industry trends.
If you want to generate buzz for your brand and boost your insider knowledge in a time-proven way, read on to find out why you should start attending trade shows.
What is a Trade Show?
A trade show is a business networking event where suppliers and customers can interact in a face-to-face setting, usually in the same industry or sector. They are often referred to as trade fairs in North America.
Most trade shows take place in purpose-built exhibition halls packed with trade show stands. Exhibitors set out their stands with an aim to engaging visitors, generating leads, networking with other professionals and closing sales.
During the pandemic, when face-to-face contact was against public health, many event organisers started virtual trade events in place of in-person shows.
Although these shows filled a gap in the calendar, they don't have the same popularity as in-person shows with 95% of regular exhibitors preferring in-person events to virtual shows.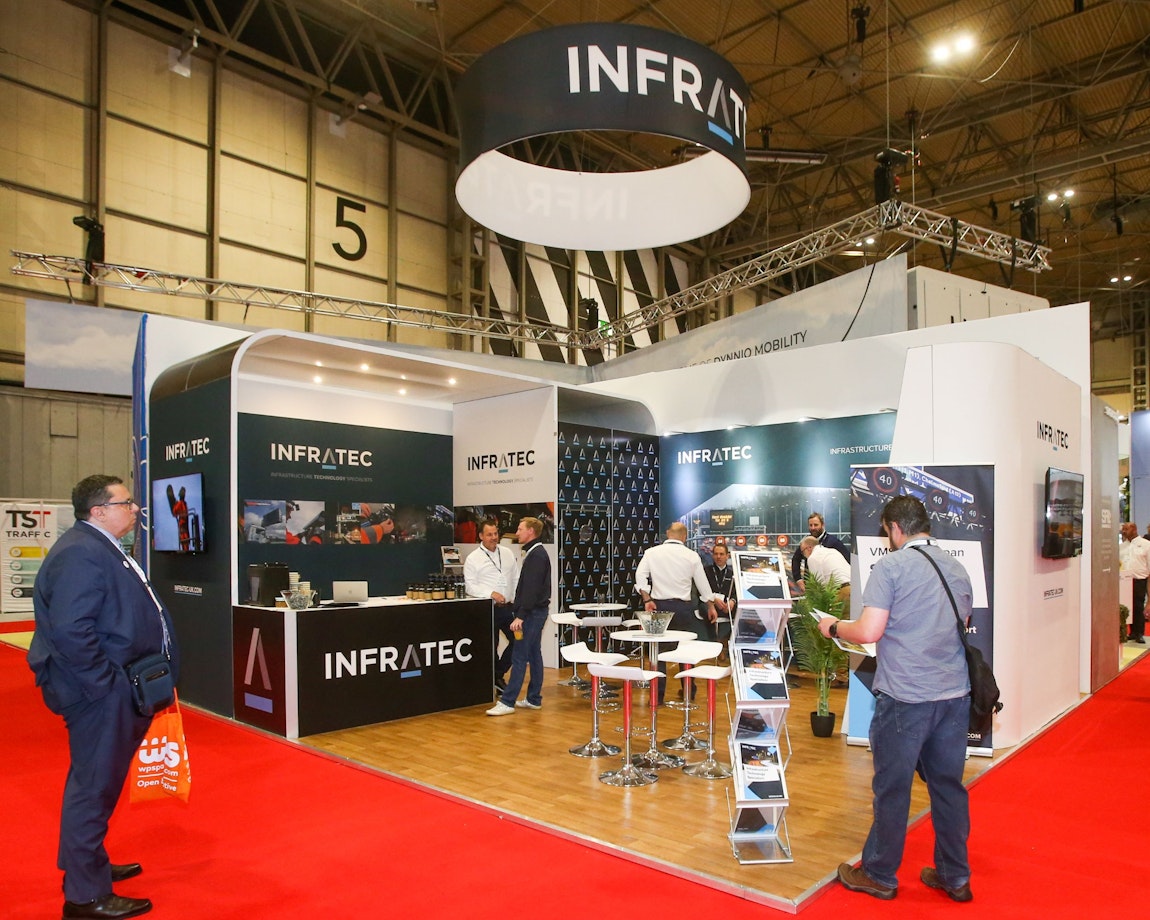 What is the Purpose of a Trade Show?
The purpose of a trade show is to generate leads for the exhibitor and allow attendees to engage directly with brands.
For exhibitors, a trade show is a great way to organically connect with prospects in an environment that's tailor-made for your products and services.
You'll have plenty of opportunities to present your products and spread your knowledge to an audience who is there to find out more, helping to gather valuable leads in the process.
However, in addition to gathering leads there are several other reasons why an exhibitor might choose to exhibit at a trade show, including:
Introduce new products or services: If you want to know how your customers react to a new product or service, try previewing at a trade show.

Increase brand awareness. Are you promoting a new or challenger brand? The best way to get in front of key decision makers in the industry is a trade show.

Size up the competition: Trade shows are a great way to analyse the competition, and find out what marketing angle they're using. For people thinking of starting a similar business, this can be useful to decide on how you can fill a gap in the existing market.

Gather feedback: If you want to revolutionise the way you do business, use a trade show to gather significant and actionable data and insights.

Create brand content: Trade shows can be a useful place to create new content for your business such as video and imagery to promote your brand.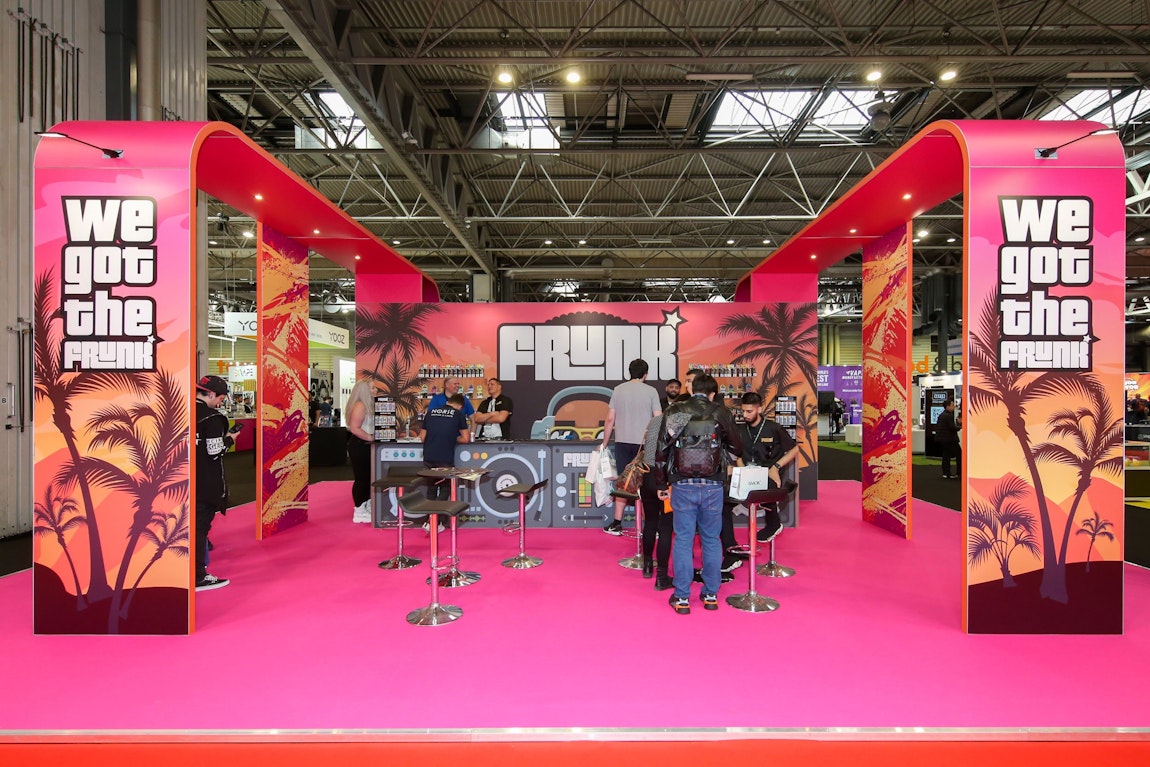 What Can I Expect at a Trade Show?
Trade shows can vary a lot depending on the organiser, but there are usually lots of engaging activities for attendees and exhibitors alike.
They can be a great insight into working in an industry, which is why many students in that field attend for research purposes.
Look out for the following activities that are useful for both exhibitors and attendees alike:
Workshops: Looks for activities that revolve around relevant topics or themes. These often include breakout sessions that encourage more in-depth discussion and idea-sharing.

Speakers: Look out for industry specialists or insiders with a different perspective.

Networking events: These are usually worth attending if you're keen to make new connections.

Awards: Some trade shows like to honour high achievers or long-serving specialists.
Are Trade Shows Worthwhile?
There are a huge array of factors that can make or break your trade show marketing strategy. The costs can be large if you don't get it right, so there are many important things to consider.
So how do you maximise your ROI and see a positive return on your time, money and effort?
Simplify your brand message: Passers-by only have a few seconds to decide whether or not your stand is worth visiting. Distil your sales message to make it as snappy and clear as possible.

Choose the right team: Your team should have a mix of skills including the ability to empathise with customer challenges and knowing how to close a deal. Make sure your sales respondents know when to listen as much as speak, as this is a skill that is often overlooked.

Make your stand enticing: Creating an exciting buzz while looking credible and professional will entice attendees to your space. Choose a well-designed exhibition stand that will help you stand out from the crowd.

Let people know you're attending: Creating hype around your appearance is another key to success. You may want to use a trade show competition or giveaway to increase footfall to your stand.
Make your Next Trade Show a Success
If you're a B2B trader or business, trade shows should be top of your list. Trade shows are dynamic and exciting events that are proven to generate the targeted and high-quality leads and sales you're looking for.
If you're looking to connect to other businesses, raise brand awareness or learn more about current trends then a trade show that matches your products and services can help you plan for success.
Display Wizard are exhibition stand specialists that can work closely with you to make your next show a success. We provide custom-printed exhibition stands as well as large bespoke stands for hire. Get in touch today to see how we can help your business succeed.