Sustainable Exhibition Stands
Sustainable Exhibition Stands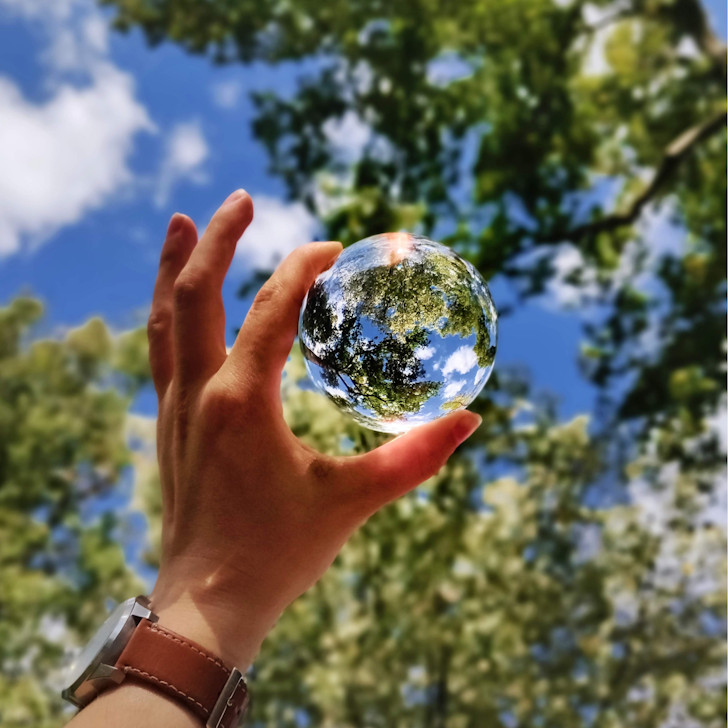 Sustainable Exhibition Stands
Trade shows can have a large environmental impact so it's important to consider ways to limit single-use materials and environmentally harmful printing practices.
At Display Wizard many of our display stands are 100% reusable or use recyclable graphics. All of our display stands use high quality graphics printed in eco-friendly water-based inks.
Re-usable and Recyclable Display Stands
Our display materials help you meet your sustainability targets with displays that are 100% reusable and recyclable.
Keeping your marketing out of landfill is a big concern, which is why we offer stands that can be re-used time and time again, such as our modular display stands. Another sustainable solution are our pop up displays as the graphics can be replaced time and time again without the need for a new stand. Our cassette banners are a type of banner stand where you can replace the graphic without the need for a new banner.
Our fabric display stands feature fully recyclable graphics and again utilise a stand that can be re-used for multiple graphic changes.
Our eco-friendly banners and stands are an environmentally responsible alternative to traditional displays:
●     PVC and solvent free
●     High quality water-based printing
●     State of the art high resolution graphics
Being sustainable doesn't mean we compromise on quality. All our banners are finished to the highest standards for superb results.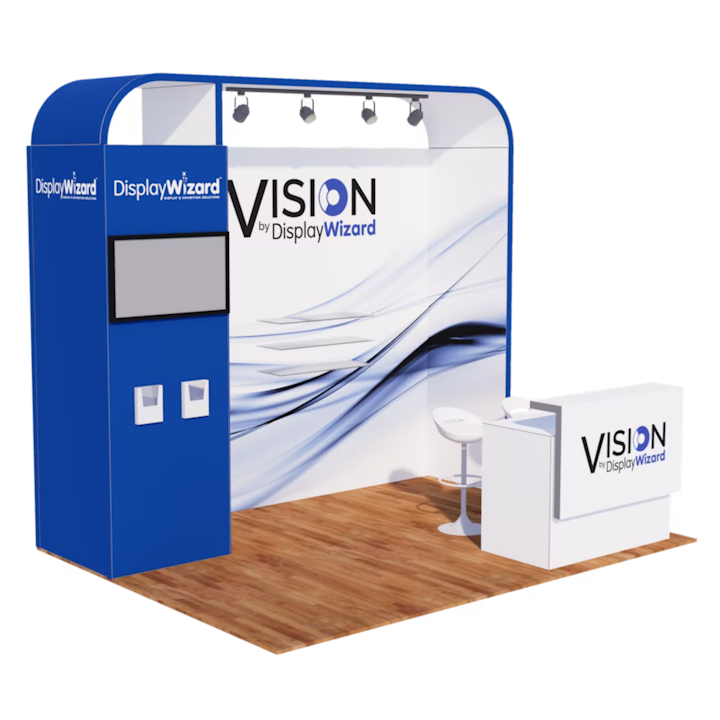 Large-Scale Sustainable Exhibition Stands
As well as smaller display solutions, Display Wizard offer a range of large-scale sustainable exhibition stands for hire.
Hiring an exhibition stand is a more eco-friendly solution as the frame (and in many cases the graphics) are always re-used after every event.
What's more our Vision system uses a 100% recyclable modular aluminium frame so when it reaches its end-of-life you have piece of mind it won't end up in landfill.
STAND DESIGN & HIRE
Why are our Exhibition Stands Eco-Friendly?
100% recyclable
Our sustainable display and banner stands are crafted from 100% recyclable materials. Easy to reuse with new graphic or fully biodegradable, our sustainable displays won't cost the earth.
Recyclable packaging
Our commitment to sustainability doesn't end with your banner and display stand. Our recyclable cardboard packaging makes it easy to minimise your environmental impact.
PVC-free Graphics
Our high quality graphics are printed with water-based inks on PVC and solvent-free banners. Stunning to look at and as easy to recycle as a plastic bag!
Interchangeable Graphics
When your marketing changes, so do your displays! Get the maximum use out of your exhibition stands with easy to swap additional graphics.
Avoid your Display Stands Ending up in Landfill!
Standard marketing materials often end up in landfill for hundreds of years, leaching toxins and solvents into the air.
But there is a better way. By choosing our eco-friendly and sustainable banners and display stands, you're helping to keep marketing materials out of landfill.
By re-using your display stands for various shows or choosing a 100% recyclable display, you ensure a less wasteful trade show marketing strategy.
 Why Buy Sustainable Display Stands from Display Wizard UK? 
We use the latest printing technology

Highly competitive pricing without compromising on quality.

Printing is done in-house, which allows us to despatch most products within 3-5 working days.

Only the highest quality print materials are used to ensure consistently excellent prints with no edge-curling or de-lamination
If you would like any assistance finding an eco-friendly exhibition stand, please contact us today.