A big part of budgeting for an exhibition is planning the costs involved for your stand, which can take up a substantial part of the spend on the event.The first thing to consider is whether you want to buy or hire your exhibition stand? If you are attending small shows or want to keep costs to a minimum, buying an exhibition stand such as a pop up banner, pop up display or fabric display is probably a good option as these are cost-effective and re-usable for multiple events. Depending on the size of the stand and features of the display, these stands can range from between £39 - £2000.
A good mid-range option is a modular stand, which are stands that can be reconfigured easily to fit different exhibiting spaces – making them ideal for people with several shows throughout the year who don't mind building the stands themselves.
With modular displays you will be expected to spend a little more as the system is more sophisticated to allow for reconfiguration as well as additional accessories. Average spend is between £1500 - £6000.However, if you want to have a unique exhibition presence, you will want to consider hiring an exhibition stand, which is where the variation in price really comes in: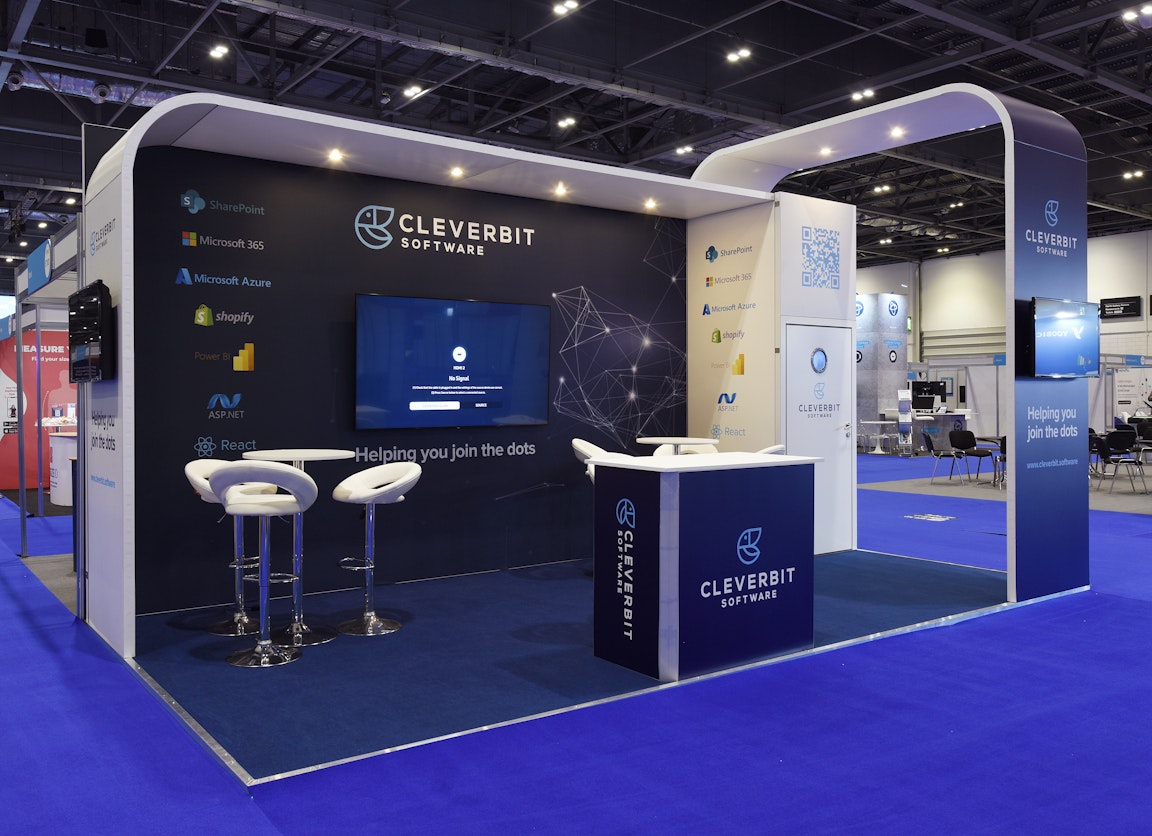 Hiring an Exhibition Stand: What are the Costs Involved?
Hiring an exhibition stand is a service where an exhibition stand contractor looks after the design, delivery and assembly as well as the removal and storage of your stand, meaning your sales staff can relax and focus on selling your product or service.
This end-to-end service has a wide variety of costs, which we have outlined below:
Size of Stand
The number one factor that affects the price of your exhibition stand are the dimensions required for the stand itself.
The larger the stand, the greater assembly time and number of staff required for the contractors, as well as the additional material required.
Type of Frame
Exhibition stand contractors will offer a range of frame types – with traditional stand builders using fully wooden stands which can increase the costs due to the number of carpenters and decorators involved.
At Display Wizard, we offer two frame types as part of our exhibition stand design and build service – the Vision system and our gantry exhibition system. The main difference between these two systems is the Vision system has the option to add custom curves on the stand; unique accessories and stand features such as meeting rooms; as well as a larger range of graphic options.
The gantry system is more cost-effective as it is restricted to square or rectangular configurations, primarily using fabric graphics.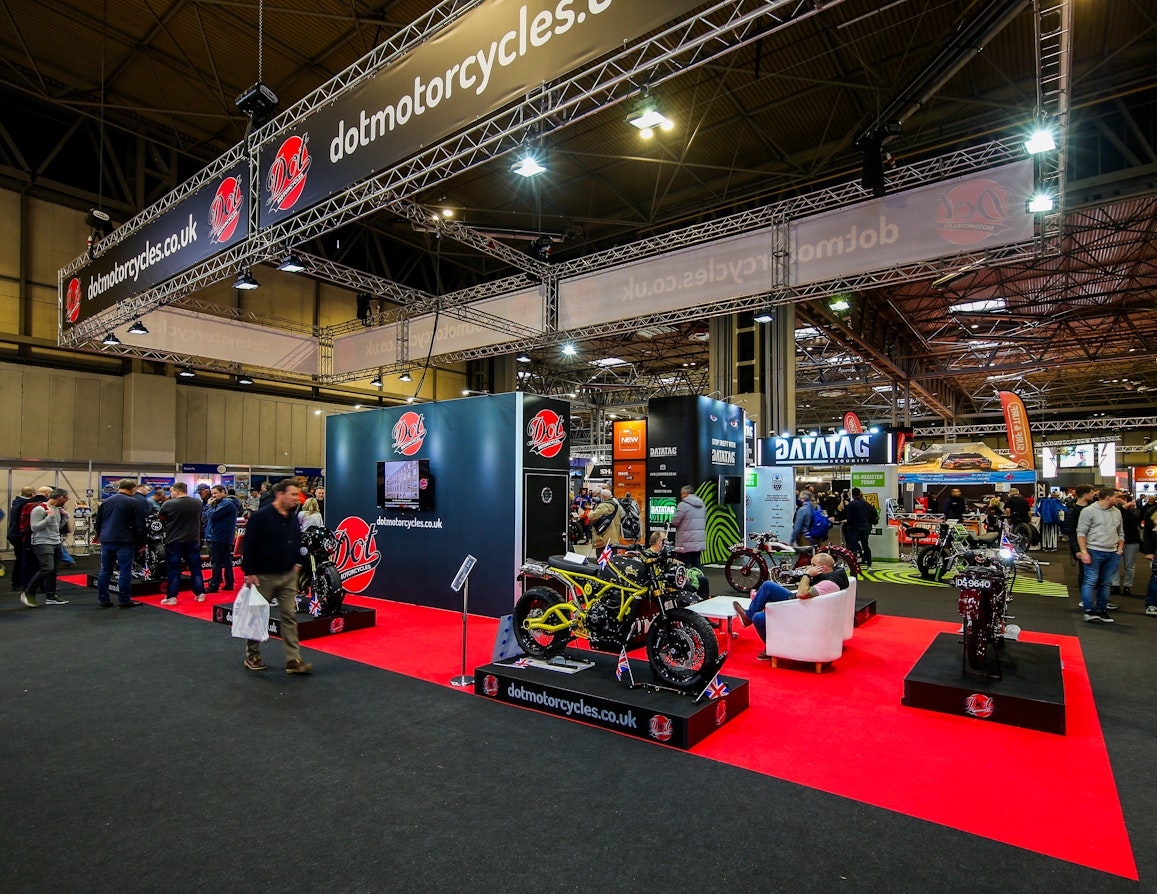 Type of Flooring Required
Most trade shows provide a carpet as standard for all exhibitors, but if you are hiring a stand you may want to opt for a more professional appearance with a unique type of flooring.
There are several options to choose from including coloured carpet, linoleum, wood-effect or even bespoke flooring such as grass or a fully-printed floor, which all come at an additional cost.
Stand Features & Accessories
The main advantage of hiring an exhibition stand is the bespoke nature of the frame, meaning you can choose to add in a number of stand features and accessories to make your stand even more unique.
Some additional features to think about:
Do you require a meeting or storage area on your stand?

Do you need any AV equipment such as TVs?

Do you need the contractor to supply furniture?

Do you need literature holders or shelving?

Do you need a counter to greet attendees?

Do you need any product showcases?

Do you need any additional lighting?

Do you require a hanging banner above your stand?
With these features, you can be creative as you like – just be wary that each extra feature will make your stand more expensive, so its worth thinking about the benefits of these extras vs the costs.
Venue Fees
As your stand grows in complexity it's likely you will require more and more of the exhibition venue's facilities – which often come at a hefty cost.
You or your contractor will need to discuss these costs directly with the event organiser as they vary greatly on the type of show and venue. These include:
Stand electrics – Be prepared to pay more if your stand needs elaborate lighting or accessories that require heavy power usage such as coffee machines or AV equipment.
WiFi – If you plan to use any internet devices on your stand such as laptops or tablets, be aware you will need to purchase WiFi connectivity from the venue. In addition, remember that mobile internet is often poor in exhibition venues.
Rigging Costs – If you plan to have a hanging banner above your stand, you will need to pay to have the banner or other item rigged from the ceiling.
Waste – You or the contractor can be fined for leaving behind materials so make sure you remove all your stand and associated material.
Water – If you require running water on your stand, expect an additional charge from the organiser.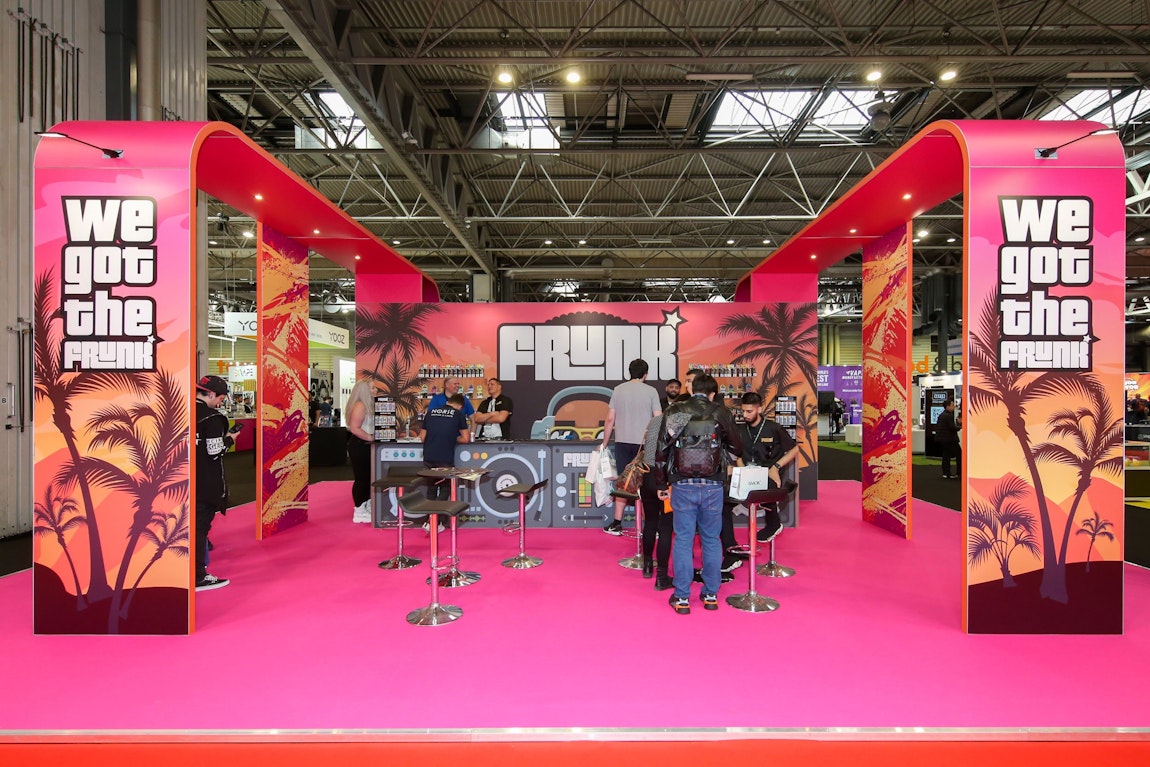 Ok, Ok Give us the Numbers!
It's clear that the price of an exhibition stand can vary greatly, so to give you an idea we have put together some kits that use our two exhibition systems – the curved aluminium Vision exhibition system and heavy-duty gantry system.
Our Vision kits start from around £3,000 for our smallest stand and go right up to £12,000 for the most complex. Our Gantry kits start at around £3,000 again but only go up to £4,000. Please note these prices do not include delivery to the venue or additional fees charged by the venue.
Summary
Asking how much an exhibition stand costs is really like asking how long is a piece of string, the variations are so great it's difficult to put an exact figure on your spend.
Although it may go against your nature, it is often better to initially tell your contractor your budget for an event and see what they can provide for that amount.
If you are ready to explore options for your next event, use the contact form below to contact Display Wizard's experienced team of exhibition stand contractors, and we'll provide a free quote determining exact pricing for your event, along with a 3D visual of how your specific stand will look.
Contact Us
Fill in the Form
Get your Free 3D Visual and Quote by contacting our exhibition stand team today! Visit our stand hire page for more information.