Exhibiting at a trade show demands time, resources and commitment if you want them to work for your business.
Is it worth it? Research highlights how businesses view trade shows, including their potential advantages and disadvantages. These issues may become critical factors in deciding whether you should consider the trade show as a route to marketing and engagement.
First, let's look at the pros.
Pros of Exhibiting at a Trade Show
Meeting Your Target Market
In an age of digital connectivity, it's too easy to forget that meeting people face to face remains a highly effective way of engaging with them.
Survey figures indicate that two of the two main perceived advantages of exhibiting trade shows are:
Face to face interactions retain their value and, post-Pandemic, they command a powerful currency in business.
In short, many people are keen to resume physical meetings and explore face to face networking opportunities.
People have developed new digital skills and familiarity with platforms such as Zoom, but at the same time, there's an awareness that meeting people in the real world is different.
The trade show provides the perfect opportunity for this, especially if it's attracting a business-specific audience.
Not only can exhibitors meet potential prospects, but they can also consolidate existing customer relationships. They may even be meeting digital customers in person for the first time.
Building Your Brand Awareness
Another major advantage of the trade show is that you have a platform for promoting your brand. 63% of respondents suggested that building brand awareness was a benefit of exhibiting at trade shows.
By carefully and strategically designing your exhibition stand, you can showcase your brand's values and the qualities that differentiate it from the competition.
A trade show provides instant visibility for your brand and lets you bring personality to it in a literal sense, through face to face engagement with visitors and other exhibitors.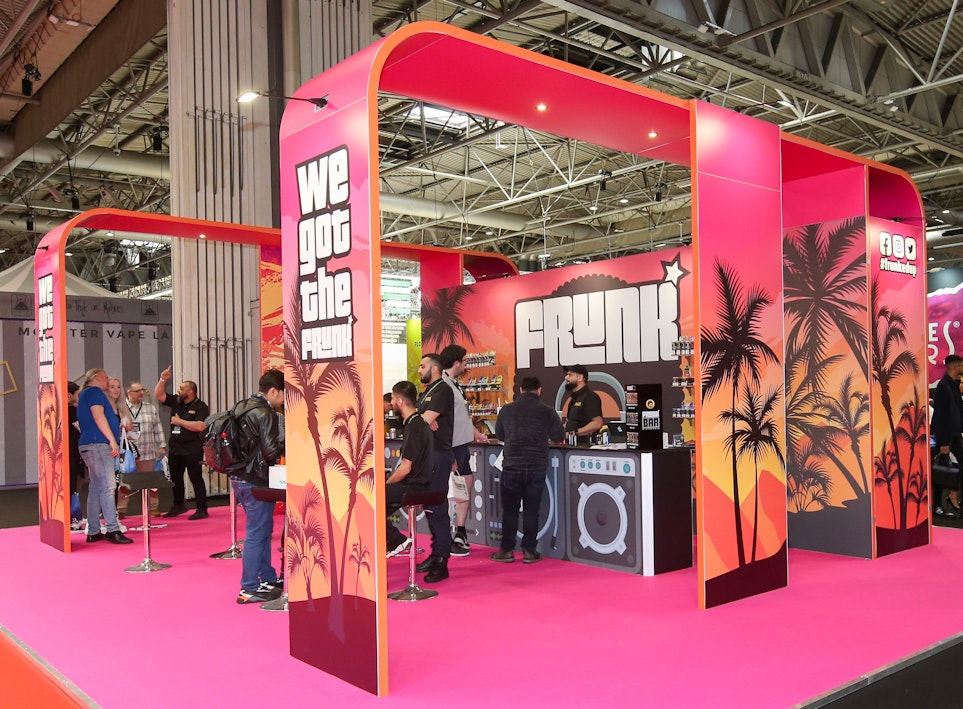 Sourcing Fresh Suppliers
It's not only prospects and customers you get to meet at a trade show. They are also useful destinations for finding new suppliers (28% of respondents gave this as a benefit of trade shows).
Many B2B suppliers are trade show exhibitors and visitors, from providers of specialist apps to professional services such as accountants and marketing agencies.
Sizing up the Competition
What are your competitors doing? Chances are, they'll be exhibiting at trade shows too. 26% of respondents said 'spying on the competition' was a reason to exhibit at trade shows.
There's no easier way to see what they're offering and how they present themselves than by visiting their exhibition stand and getting a sneak peek of their offering.
Generating Newsworthy Content
The trade show is a rich source of content for your digital marketing. Make sure you post strong content about your stand and your experiences. Consider things like a live video feed to drive greater social media engagement. Hold competitions and prize draws on your stand to maximise the PR opportunities.
If you've got a new product or service, the trade show offers you an excellent vehicle for launching it.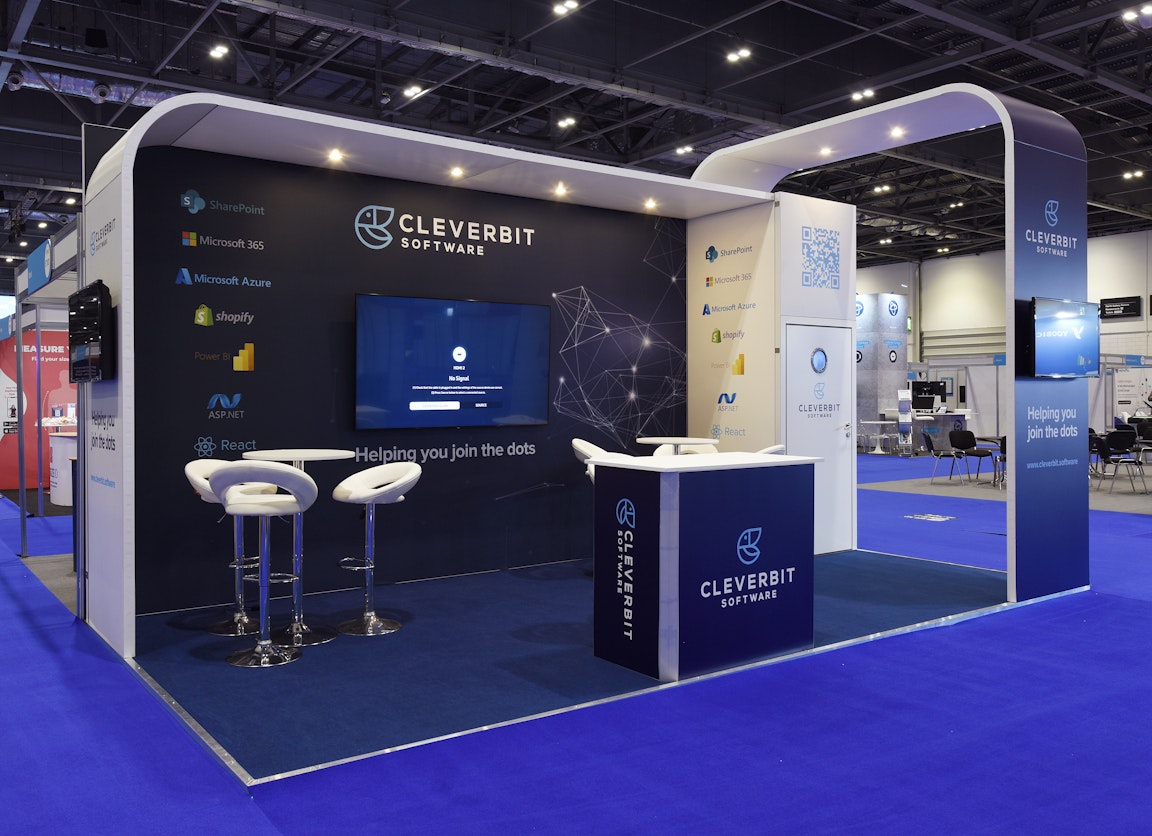 But are there things that can put you off exhibiting at a trade show? What are the potential cons?
Negatives of Exhibiting at a Trade Show
Costs Involved in Exhibiting
It does cost money to exhibit at a trade show. There's the cost of booking your stand and then of designing.
You've also got to factor in travel and accommodation and what marketing you commission to support your attendance at the trade show. These all add up with 63% of respondents saying the high price of exhibiting was an issue with exhibiting at trade shows.
However, if you look at exhibiting as part of your overall marketing strategy, you can build it into your budget as a recurring expenditure.
It is an investment, but it offers clear rewards if you get it right.
Measuring ROI
Measuring ROI is one of the issues with exhibiting at a trade show, with 54% of respondents saying this was a negative factor. You can't necessarily control the outcomes of exhibiting at a trade show. But the same is true of most marketing activities.
What you can do is strategise carefully, and design your exhibition stand to meet your marketing objectives.
Plus, there are clear, measurable ROIs you can apply to a trade show:
Sales and orders

Contacts

Leads

Opportunities

Media exposure.
Trade shows are different from each other. Rather than apply catch-all metrics for measuring your ROI, you should focus on specific objectives you have for the show you plan to exhibit at.
Reputational Risk
Trade shows represent exposure, but they can also be very exposing. What if your stand doesn't match up with the competition?
The trade show exhibit is an opportunity to showcase your brand, but you need to make sure poor stand design doesn't undermine it.
This goes back to what you're prepared to invest in to succeed at a trade show.
For example, commissioning a bespoke stand puts your exhibition design in professional hands and takes the burden off you, although there are many quality portable exhibition stands available such as the ever-popular pop up stands and roller banners.
Maximise Your Exhibition Opportunities
Make your exhibition do the hard promotional work for you and your brand.
Display Wizard offer a huge range of promotional stands for trade shows, from pull up banners right through to extra large bespoke exhibition stands.