If you're a B2B marketer, trade shows offer an ideal combination of sales opportunities and networking under one roof. Even in our digital age, personal connection is still meaningful. So, heading for an industry-specific trade show should be high on your list if you want to reach target customers and generate leads.
However, trade shows don't always come cheap so you'll need to think of some creative ways to market your business when at the event.
We've put together five budget marketing options to help you get the most out of your trade show attendance.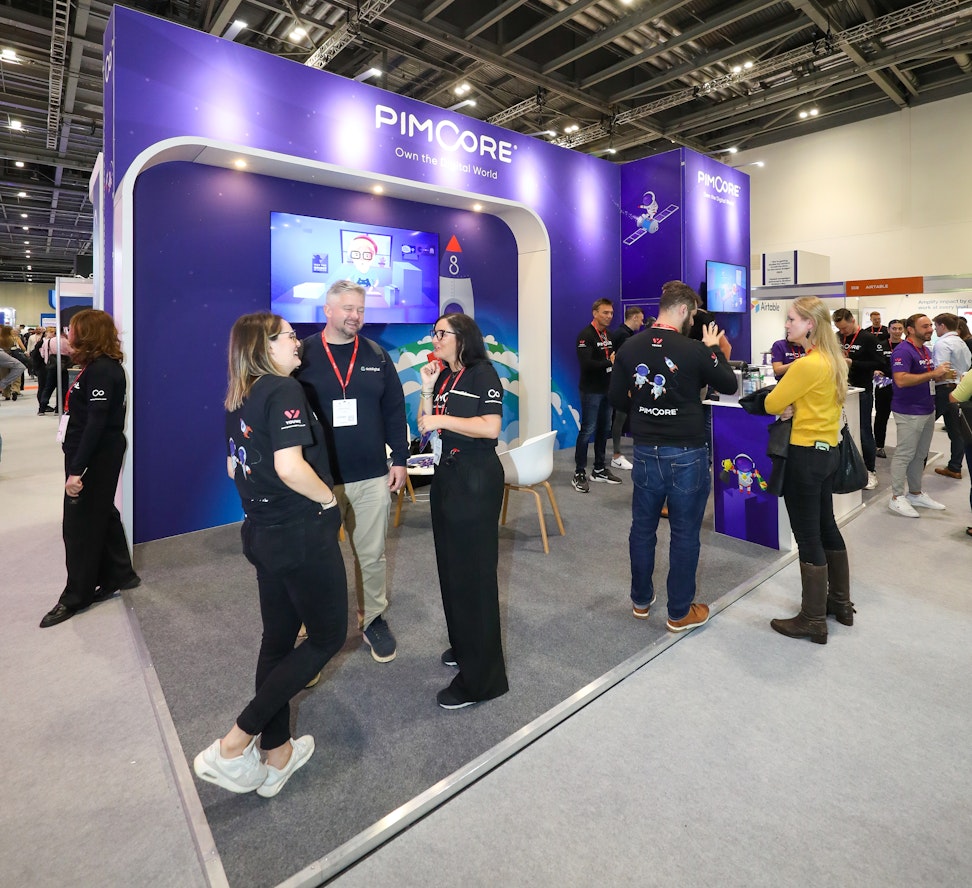 1. Speak
Show organisers are always looking for authoritative speakers. So why not polish up your expertise and present yourself as an authority on a relevant topic?
You'll need to pitch a topic that adds value to attendees. For example, if you're attending a B2B Marketing Expo, research the hottest marketing trends in the B2B space. Then, approach your brand-name customers to pitch with you. Organisers love to attract big-name speakers, and your customers will celebrate your success for you.
So why is this the most affordable option? Because speakers typically incur no costs besides those involved in getting to the show.
2. Attend First
If speaking isn't for you, at least make sure you attend industry-specific trade shows. Costs are typically not excessive, and you can expect a big payoff in terms of networking opportunities.
In addition, if your business depends on cultivating relationships and developing targeted leads, you can concentrate your efforts in one place.
Trade shows are also the best place to learn about the competition and educate yourself on the latest trends in your sector.
3. Exhibit with a Modular Display
Being an exhibitor can be expensive, with booths and space rental running into the thousands. Add in the cost of sending a team to run your booth, and your expenses quickly mount up.
Exhibiting at trade shows is an intelligent way to build credibility and visibility for your brand in your target market, but how do you make your presence felt without breaking the bank every time?
Consider a modular exhibition display to save on stand costs – these are display stands that can be reconfigured for different spaces meaning you don't have to buy a new stand for every show. To update your messaging you can buy new graphic panels with specific show offers, whilst keeping the rest of the stand the same.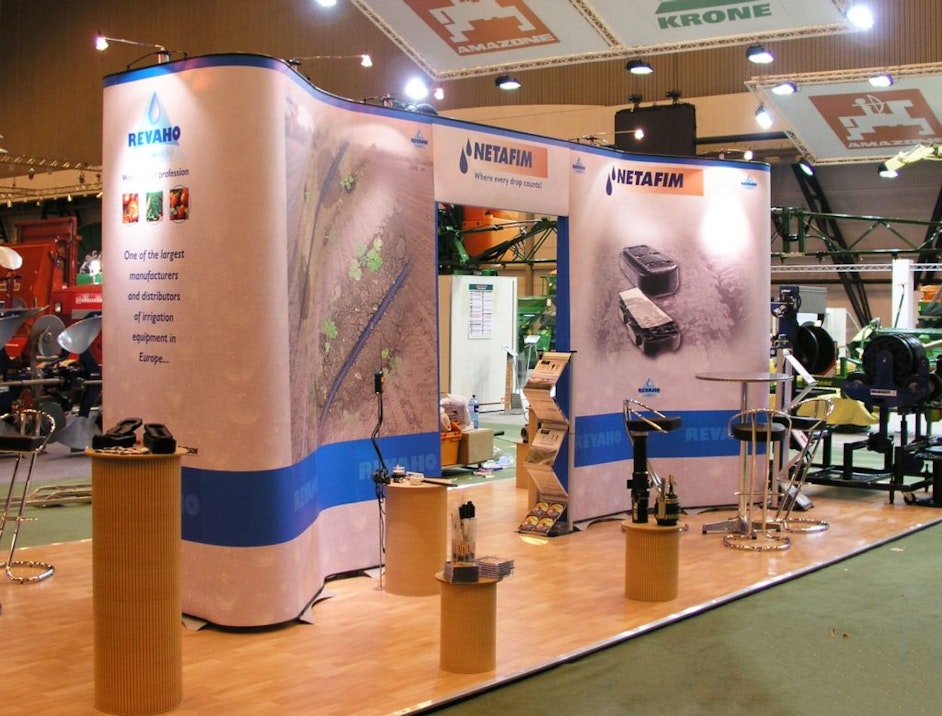 4. Advertise for Free
Trade shows offer a wide range of advertising opportunities, from handing out fliers inside and outside the venue to owning the show hashtag on social media.
However, advertising in the show directory, website or magazine can be expensive, so consider using it as a bargaining chip when negotiating your exhibition space.
Asking the organiser to throw in some free advertising to sweeten the deal so you sign up to exhibit is a great way to gain free advertising.
As well as the official show guides and media, social media is a great place to market your business at the trade show.
But you'll have to do much more than just sharing a picture of your stand on the show hashtag, you'll need to share a reason for people to visit your stand – perhaps a giveaway, competition or exclusive offer you are running at the event.
5. Networking
Many exhibitors use the show as solely an opportunity to exhibit – ignoring the possibilities for networking within the show.
If possible, have one of your team members attend any in-person networking events in the show. These events are a great opportunity to speak to visitors and other exhibitors, you never know who you'll bump into!
What's more, these networking events are usually 100% free!
Exhibit in Style with Display Wizard
Trade shows are an excellent way to boost brand awareness with decision-makers and industry professionals. There's no better way to showcase the value of your products and services, or to connect with the people that matter.
As well as these budget marketing ideas, consider getting your exhibition stand from Display Wizard. We have options to suit every budget including banner stands, literature stands and pop up counters.
At Display Wizard, we'll help you create fantastic exhibition stands that stand out from the competition, so contact the team today.