It's become a cliche, but for trade show exhibitors, first impressions are everything. There's no point in having the best stand at the show if your team isn't dressed to match.
Dressing for a trade show or conference can be a balancing act. And to be effective, you need to consider comfort, practicality, style and professionalism. Wearing appropriate business attire is a critical part of your overall presentation because what you wear reflects back on your company.
Exhibition halls are notorious for extremes of temperature. So, you could be sweltering in the main arena and freezing in the dining hall. Then there are the miles of exhibition hall to walk and the hours of standing around.
Getting your personal presentation right depends on several factors, including the type of show you're attending and the industry you work in. These tips should help your attire stand out on the exhibition floor.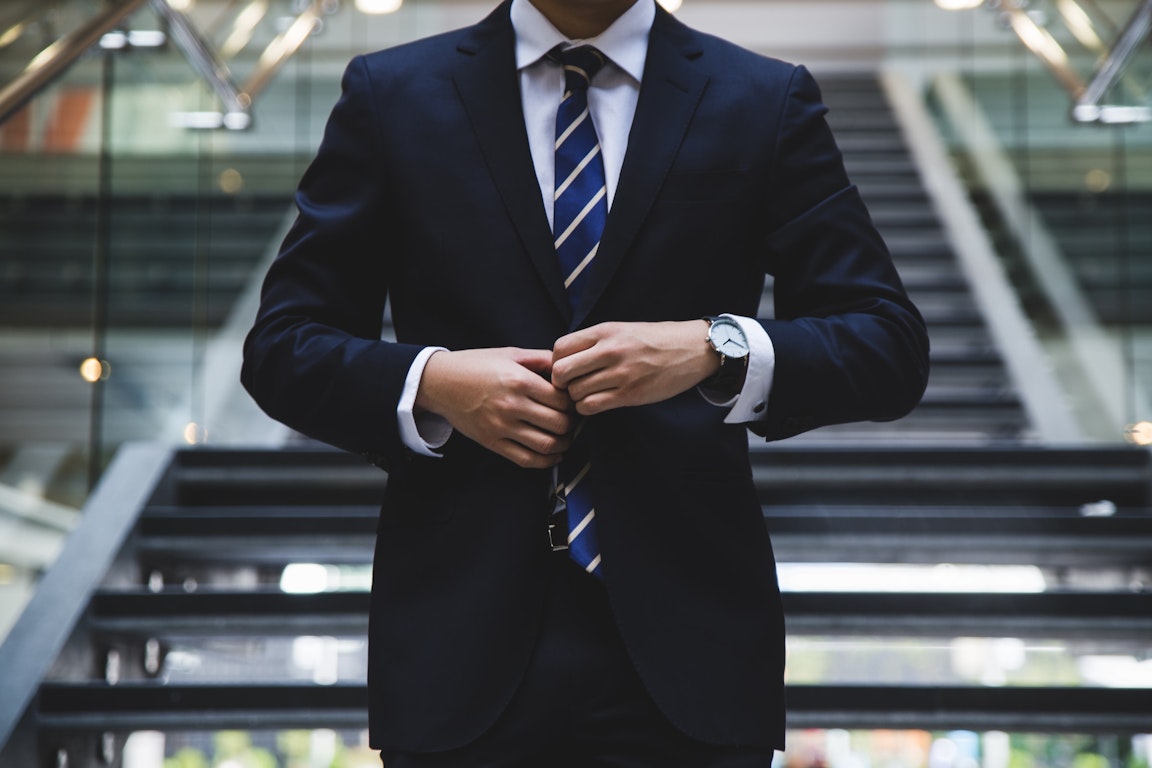 Aim for Approachable but Professional
Your chosen attire can make a big impression on passers-by so business casual is usually the best option. Consider a shirt/jacket for men and a dress, trousers or skirt suit for women.
It can be a good idea to decide on a colour scheme so everyone wears the same colour jacket, shirt and tie. But keep it professional - a B2B show isn't the place for a jazzy tie or brightly coloured shirt.
Of course, the professionality levels need to remain consistent throughout day. No untucked shirts and wonky ties at the end of the day as your key visitor may only be passing your stand 5 minutes before closing time!
Pick Comfy Shoes
Dressing for comfort starts with your choice of shoes, so leave that new pair in the box. Men should opt for polished dress shoes, while women should wear flats or low-heeled shoes in a dark neutral. If the dress code requires formal footwear, ensure everyone brings a pair of trainers to be comfortable off-duty.
You'll be amazed at the mileage you can rack up at trade shows, especially if it's in a large exhibition venue, meaning comfort is extremely important for longevity – women in particular may want to think twice about high heels!
Choose Discreet Accessories
Jewellery should be elegant and discrete, and you should cover any tattoos, particularly if dealing with certain international business people where tattoos are not culturally acceptable.
Large gold chains or expensive watches or other jewellery can make you seem out of touch so aim for discreet jewellery that matches your professional outfit.
However, using staff name badges to make your team more memorable for visitors is a good idea. And finally, ensure that every team member looks spotless, from polished shoes to ironed shirts and well-pressed suits.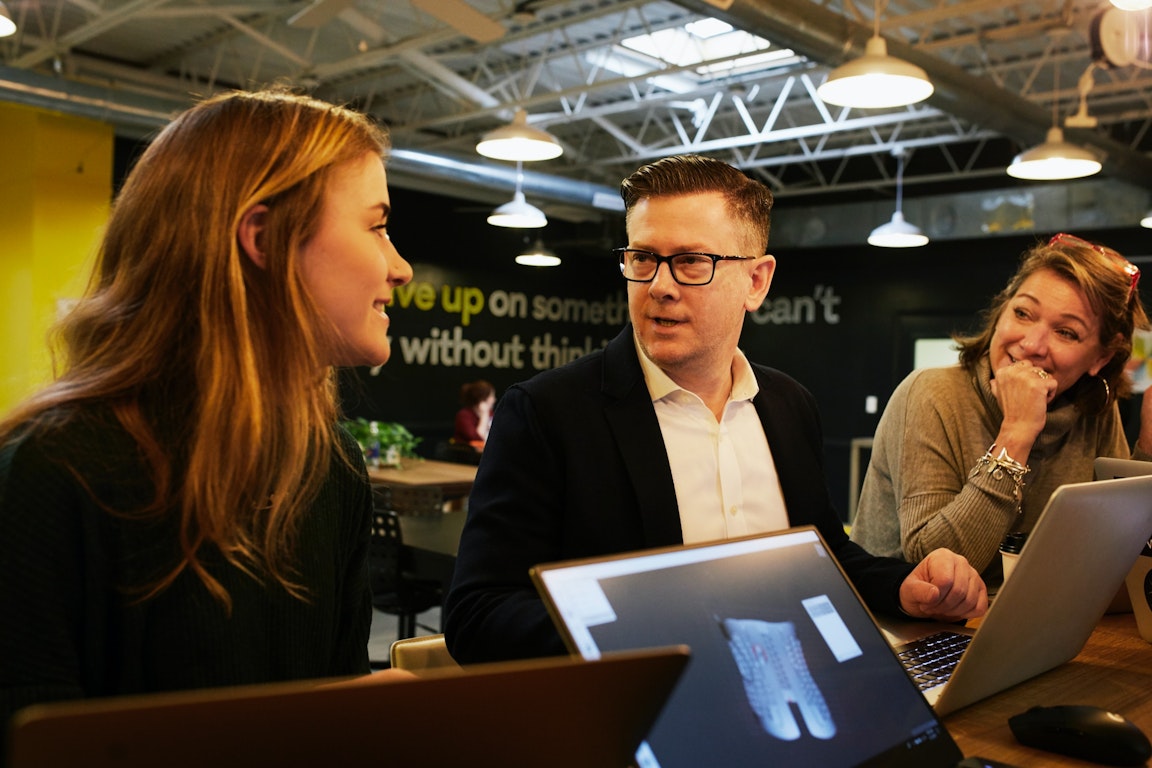 Brand Up!
Every aspect of your exhibition stand is designed to highlight your branding, so consider equipping your team with logo-branded polo shirts or a workwear uniform.
The clothing you choose will make an impression on your stand attendees, so think carefully about what would best appeal to your target market at the show.
Whatever you opt for, aim for a consistent look that brings a sense of uniformity to your stand. There's no need to go overboard, so a discrete logo delivers the right look and feel.
Relate to your Industry
Think about your industry dress code when planning what to wear for a trade show. For example, if you run a fitness brand, shorts and trainers will be fine for a trade show.
However, if you work in a professional industry such as law or accounting, it's best to maintain appropriate standards at an industry-related trade show by wearing a suit and tie.
The point is to dress to fit your niche. As a result, your team will feel comfortable, be more approachable and make a better first impression.
Unlock your Trade Show Potential with Display Wizard
Display Wizard can help you stand out at your next trade show through an eye-catching exhibition stand to match your smart attire!
We stock a range of portable display stands such as pop up displays, banner stands, fabric exhibition stands and much more.
Ready to make a big impression? Get in touch with Display Wizard today.