Gantry System Hire - High Impact, Low Cost
Gantry System Hire - High Impact, Low Cost
Custom Gantry System Hire - High Impact, Low Cost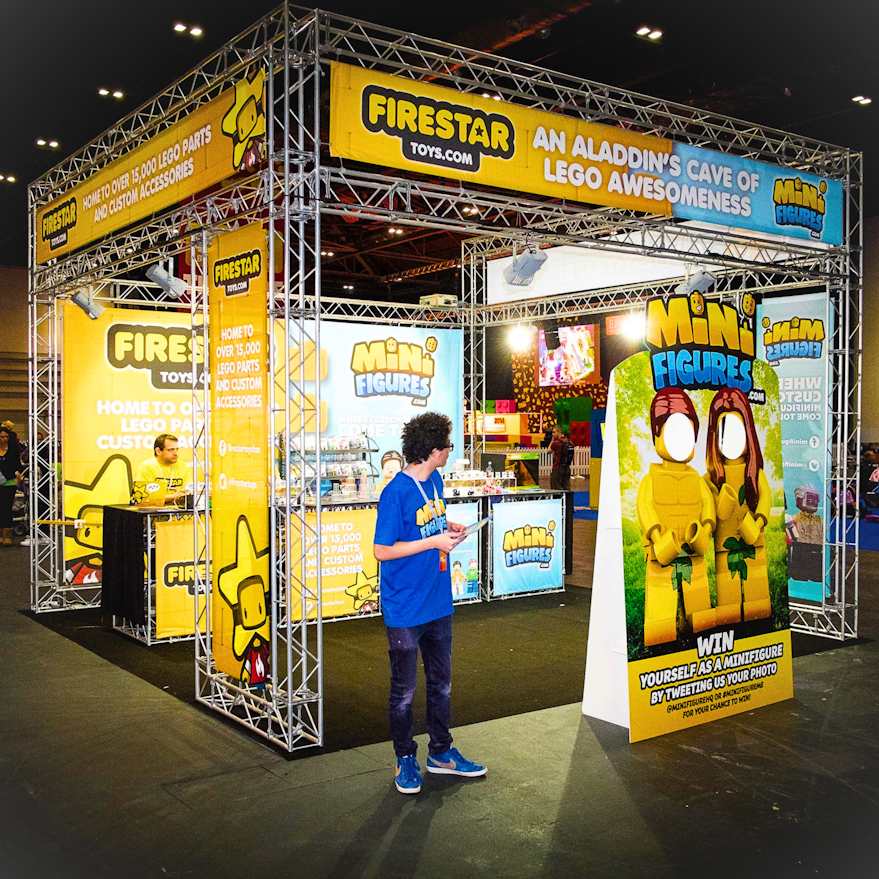 Gantry Exhibition System Hire
Our gantry (also known as truss) is a high-impact aluminium frame which looks fantastic with custom-printed graphics.
These large-scale exhibition stands can be used for attracting attention in space-only exhibiting spaces from 4m wide up to 30m+.
For a FREE 3D visual and quote for your gantry stand, please get in touch today!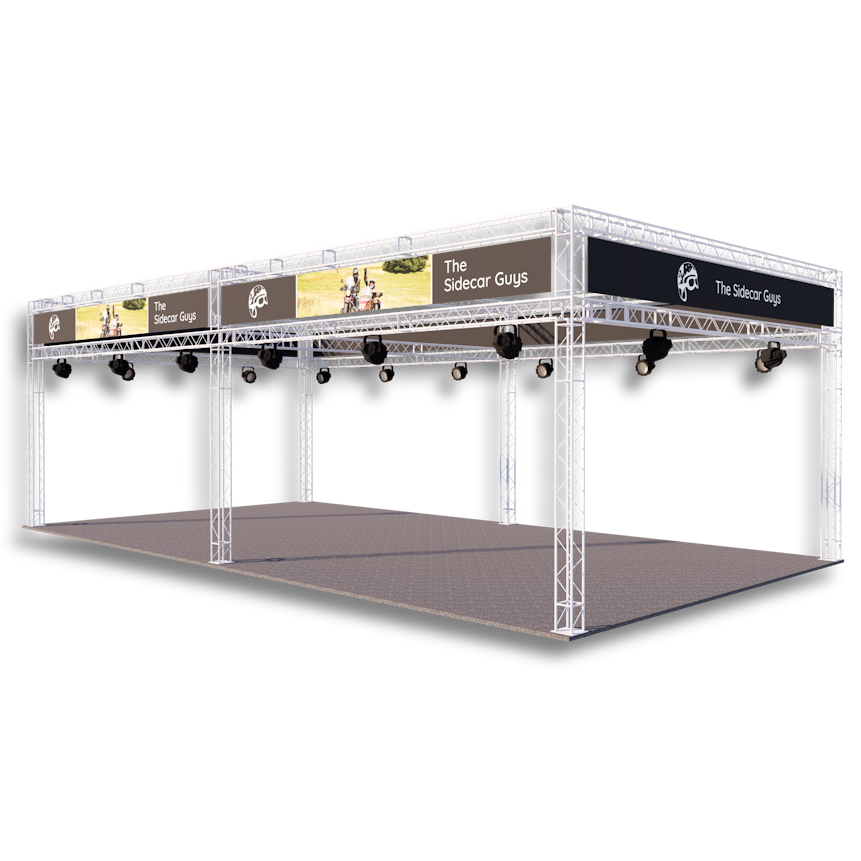 Heavy-duty Aluminium Truss Frame
The gantry truss frame is light enough to be transported easily by our team to the venue, but strong enough to hang lighting and custom-printed graphics from.
The stand can also be customised with different types of flooring, AV systems, additional lighting and counters for displaying products.
We also offer gantry kits to hire, where you can get an idea of pricing for some different sizes of stand.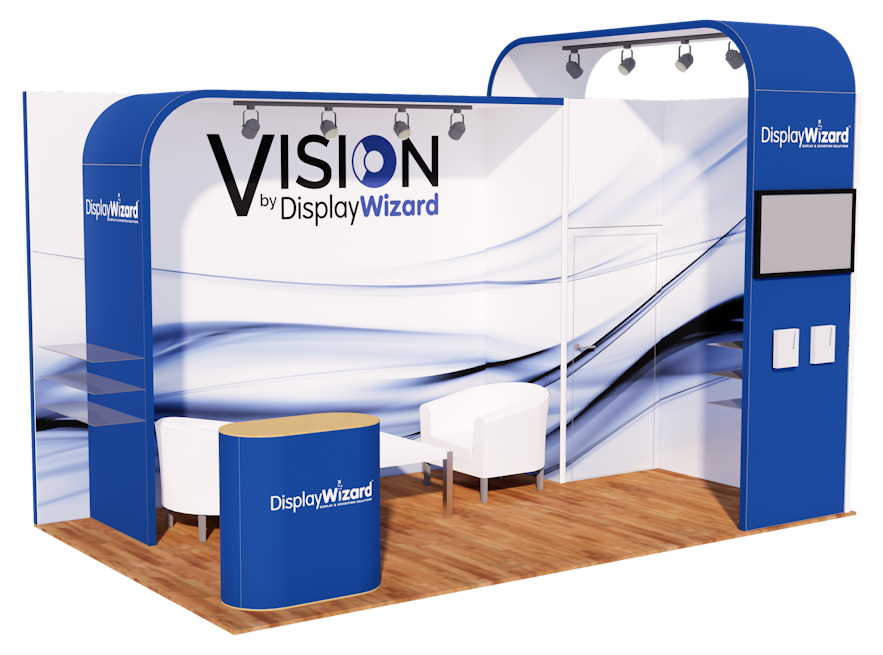 Bespoke 'Vision' System to Hire
Alongside our Gantry stands, we also offer an even more bespoke display solution called the Vision exhibition system, which allows for curves, towers and branding on every panel.
This premium system opens the possibility for even more creative stands at exhibitions, trade shows and other promotional events.
Get your FREE 3D visual and quote