If you attend a trade show as an exhibitor, there will be several options available to you.
These options include pop-up and modular as well as bespoke stands.
Bespoke is certainly at the higher end of the range, but is it worth the money?
What is a Bespoke Exhibition Stand?
As the name suggests, a bespoke exhibition stand is tailor-made for you. This is different from you turning up at a trade show and adapting to a ready-prepared space or using a standardised exhibition kit.
With a bespoke exhibition stand, a specialist will design and build this for you.
Critically, your exhibition stand should enable you to communicate effectively with people and showcase your brand.
The question you must ask yourself is whether an off-the-shelf solution will do this for you?
A bespoke exhibition stand allows you to specify what you want to meet your marketing and communications objectives.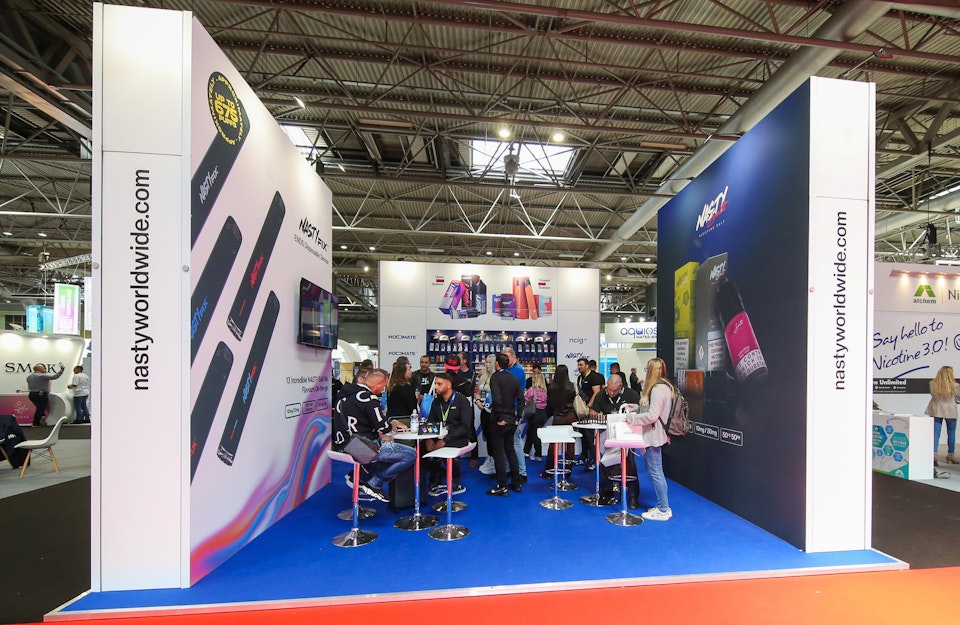 What are the Benefits of Going Bespoke?
With a bespoke option, you can build your brand into every element of the stand. Rather than simply applying your brand to an exhibition space, you can incorporate your brand elements into your stand from the outset.
Essentially, your stand becomes an extension of your brand and a dedicated marketing tool for your business.
This has an immediate impact on your visitors. It is the exhibition equivalent of the immersive retail experience.
You should be looking to drive more footfall towards your stand, just as a physical retailer wants to get more customers through the entrance to their store.
By offering trade show visitors a bespoke, fully branded exhibition stand, you can draw them into your world.
This immersive quality helps you differentiate yourself from other exhibitors and compete against them for audience attention.
A bespoke stand can:
Offer a more memorable visitor experience

Allow you to showcase your offering more effectively

Act as an extension of your brand.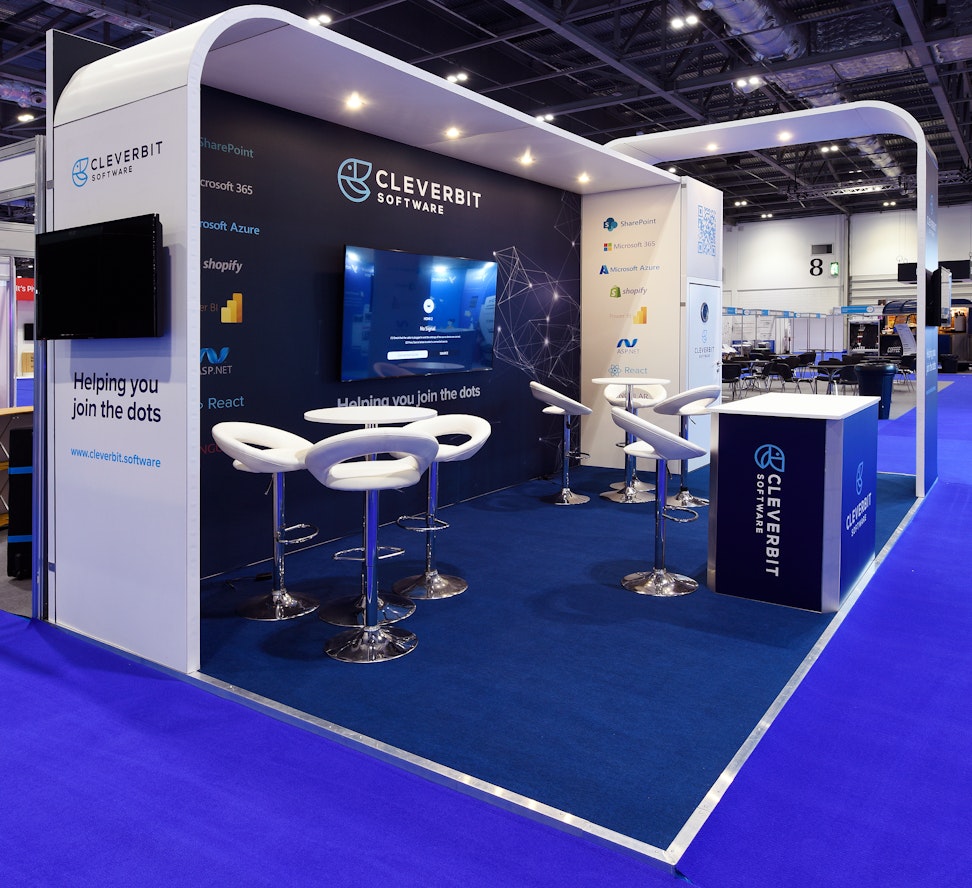 Bring Your Marketing Themes to Life
If you rely on a smaller display to attract attention, there's a possibility that the execution of your concepts won't match your aspirations.
You'll be faced with the limitations inherent to these exhibitor solutions.
But with the help of a stand design and build expert, you can create something that captures your marketing objectives. It will reflect the unique values, philosophy and tone of your brand accurately.
Exhibiting at a trade show is a great opportunity to get straight to the heart of things. You can connect with visitors, find new prospects and engage with existing customers.
As a vehicle for doing these things, the bespoke exhibition stand can bring your marketing themes to life and have an immediate impact.
Trade shows tend to target specific marketing segments and audiences. On one hand, this is helpful as it prequalifies your audience and acts as a filter. But on the other, it makes it imperative that you can attract this audience to your brand, in a highly competitive environment.
You must optimise your marketing channels. This includes your marketing platform. In the context of a trade show, the exhibition stand is your platform.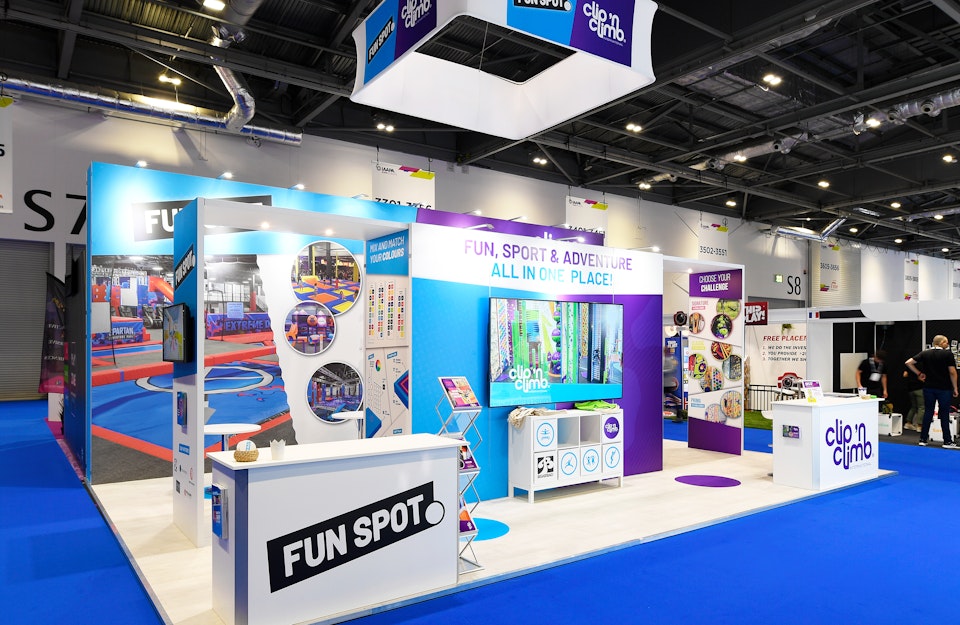 Is a Bespoke Exhibition Stand Worth It?
The well-known quote is that if a thing is worth doing, it's worth doing well.
If you want to maximise the effectiveness of your exhibition stand and use it as a strategic marketing tool, then it makes sense to invest in a bespoke design and build for it.
Typically, for the trade show visitor, there's a lot of ground to cover and a daunting number of stands to visit.
They may well have similar experiences from stand to stand until they land on the one that really makes an impact
This could be your stand if you plan carefully.
A bespoke, immersive and branded stand also makes your presence more marketable, before, during and after the event:
Beforehand, you can promote your presence and the uniqueness of your stand across digital channels and social media

During the exhibition, you can use your bespoke stand as a media hub, with regular social media updates and even live video feeds

Afterwards, you have a built-in advantage in your follow-ups if you've designed your stand to be memorable.
At each stage of your exhibition marketing, your stand is a valuable asset.
For more information about hiring a bespoke exhibition stand for your next event, please contact Display Wizard today.