Are trade shows a major part of your marketing plan? From small shows to massive industry events, trade shows can be a fantastic source of new leads and exposure for your business.
Like any other form of marketing, trade shows are all about results. The higher the number of attendees you can attract to your exhibition stand, the more leads you'll walk away from the trade show with.
In this guide, we'll share eight sneaky but effective tactics for attracting more people to your exhibition stand this year. From contests to free Wi-Fi, read on to learn eight of the most creative, sneaky and effective ways to make your exhibition a success.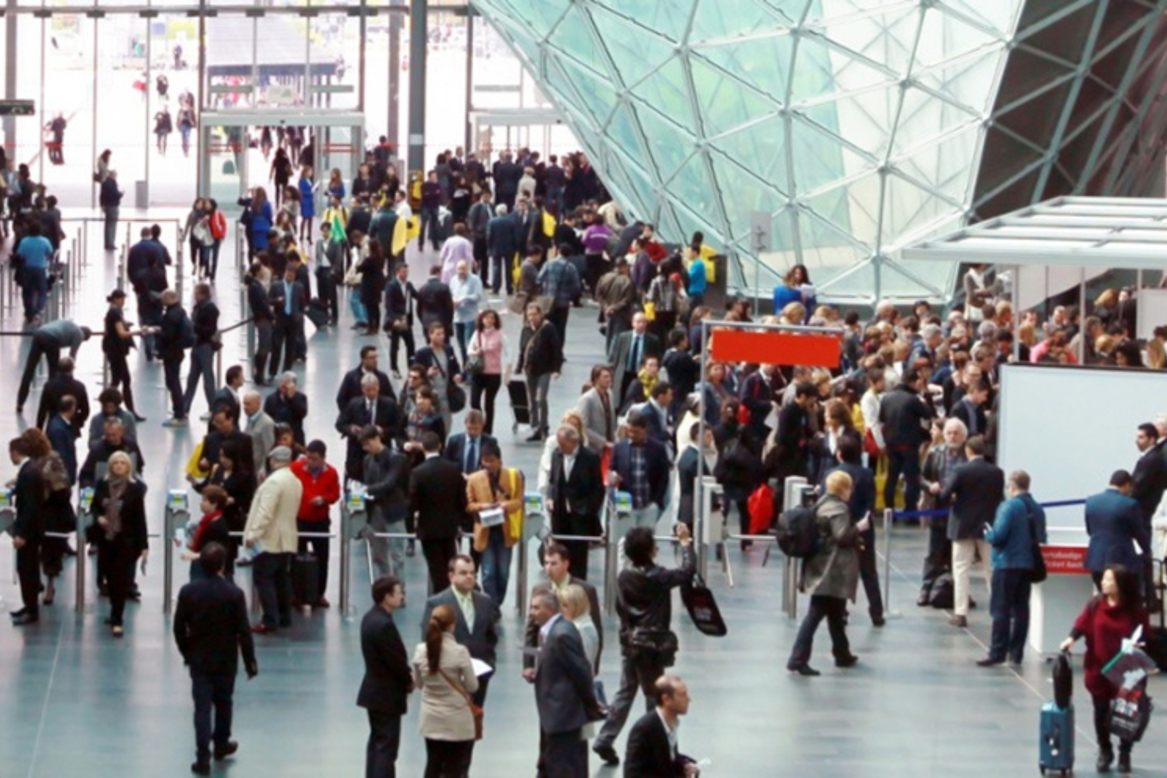 Engage attendees with a game
When you hear the words "trade show promotion", what pops into your mind? Most people associate trade show promotions with giveaways – free mugs, ballpoint pens and other semi-useful corporate items.
As we discussed in our post on the most effective trade show giveaways, giving away merchandise with your logo on it isn't a good way to engage people at a trade show. They'll visit your booth to receive their free gift, then disappear without leaving anything of value for you.A far more effective way to attract people to your exhibition stand and generate high quality leads is by running a contest. Raffles or quizzes require attendees to engage with your sales team and leave their information for a chance at the prize.
From gift vouchers to free samples of your product, your prize doesn't necessarily need to be valuable to attract attention. Create a challenge for attendees with a fun quiz and you'll have no problem attracting prospects to your exhibition stand.
Get in touch with trade publications before the show
Trade publications are fantastic platforms for promoting your business, especially in the lead up to a trade show. In the months before the show, get in touch with writers and editors at the leading trade publications in your industry.
If you have interesting news, a new product or anything that might attract attention from your target market, let them know. Many journalists are far more responsive to pitches from well-known companies in their industry than you might think.
In some cases, you might need to spend part of your marketing budget in exchange for coverage in a trade publication. Don't be afraid to invest in column space before a show, as even a small ad or mention could lead to you closing a lucrative deal.
Offer free Wi-Fi to draw tech-focused attendees to your stand
Reliable Wi-Fi is an essential for many trade show attendees, especially technology-focused events. With so many people checking in and tweeting in a small space, 4G coverage can often be patchy during trade shows that attract a techie audience.Win over the crowd by offering free Wi-Fi at your exhibition stand. You can even use free Wi-Fi to generate leads by requiring users to create an account with their email address in order to log in.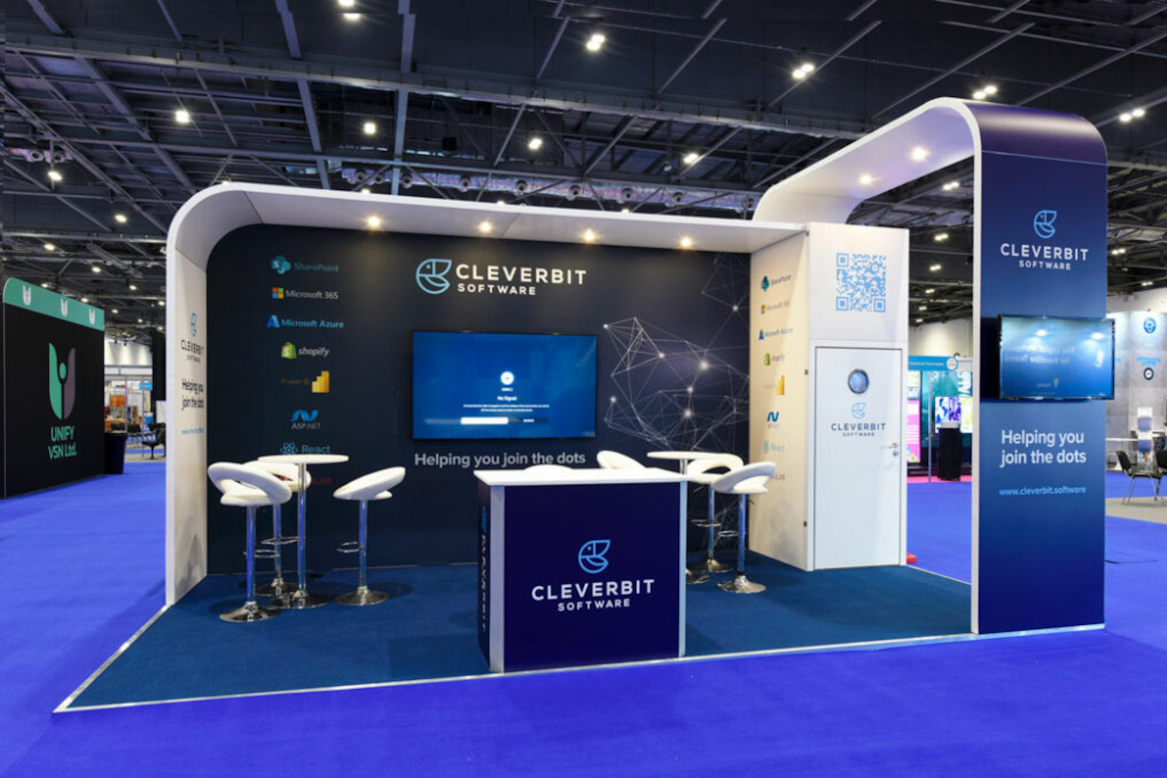 Attend trade shows before you exhibit to see if they're worth it
Not all trade shows are going to be a perfect match for your business, and some that seem perfect may not be suitable at all. Before you exhibit at any trade show, attend it as a guest and see if the crowd matches your target audience.
The easiest way to attract people to your booth at a trade show is to offer something that attendees are truly interested in. When your product or service 'clicks' with the trade show's audience, you'll have no problems attracting prospects to your booth.
Stand out from your competitors by being small and personal
Before you start designing your exhibition stand, visit a competitor's Facebook page and see what their last exhibit looked like. Was it large and impressive? Was it small and approachable? Was it flashy and eye-catching or elegant and reserved?
A great way to attract people to your trade show booth is by focusing on what your competitors aren't doing. If your competitors are big and impressive, focus on being smaller and easier for attendees to approach.
Give attendees a place to relax and recharge their batteries
Whether you're an attendee or an exhibitor, you'll know that trade shows can often be exhausting. Walking around, interacting with sales reps and taking part in sales conferences can take its toll on the average attendee and leave them feeling tired.
Instead of being just another exhibition stand to walk past, turn your booth into an oasis of peace, quiet and relaxation for attendees. Set up comfortable armchairs and sofas for attendees to relax and chat in, complete with coffee and free Wi-Fi.
Attending a trade show is tiring, especially when you're constantly being pitched to by sales reps. Make your booth a comfortable destination for attendees and they'll surely drop by, perhaps with a couple of friends or colleagues in tow.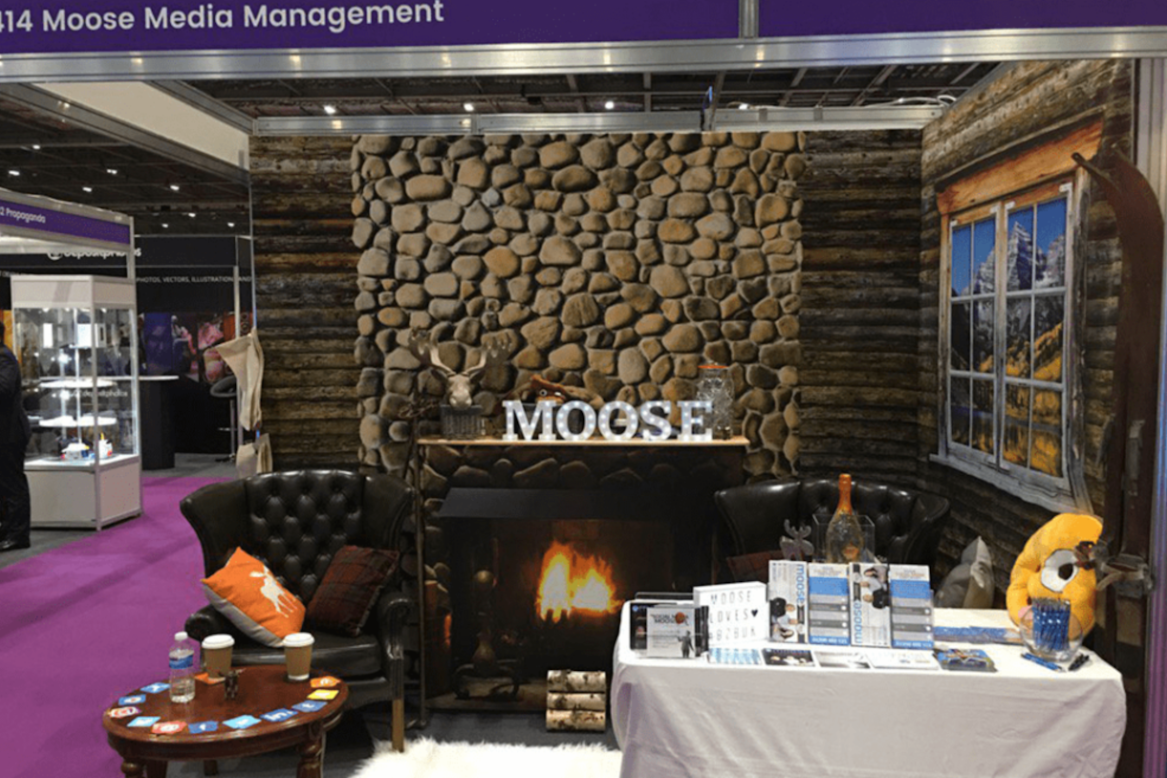 Contact bloggers and online influencers before the event
While trade publications might offer the most prestige for your business, bloggers and online influencers can be an equally lucrative and far more accessible source of publicity before a trade show.
In the months before your next trade show, contact the most popular bloggers and online personalities in your industry to let them know you'll be attending. Just like journalists, bloggers are often very responsive to companies that reach out to them.
Use your in-house mailing list to contact existing customers
If some of your existing customers will be attending the same trade show as your business, reach out to them using your in-house mailing list to tell them where to find your exhibition stand.
Many people attend trade shows in groups, often with friends or colleagues that could turn into valuable prospects for your business. Let them know ahead of the show and you could attract an entire group of prospective customers or clients.
What's your favourite trade show marketing strategy?
Have you exhibited at a trade show before? If so, what strategy did you use to make your company stand out from the crowd and attract an audience?