If you're new to the trade show scene or you've exhibited in the past, you may be questioning if trade shows are still worth it.
It's no secret that an increasing number of today's businesses are focusing mainly on digital mediums to attract and retain their customers. This would suggest that the offline nature of a trade show is behind the times, so to speak.
There's also no hiding the fact that trade shows aren't for every business, and if you decide to exhibit, your motives should never be influenced by the status quo.
However, there's no questioning that trade shows are still relevant for the many. Our recent research found a whopping 75% of exhibitors were positive about the future of trade show marketing, demonstrating just how evergreen this marketing activity continues to be.
But for those of you who still need some convincing, here are 5 compelling reasons why trade shows are still worth it for your business.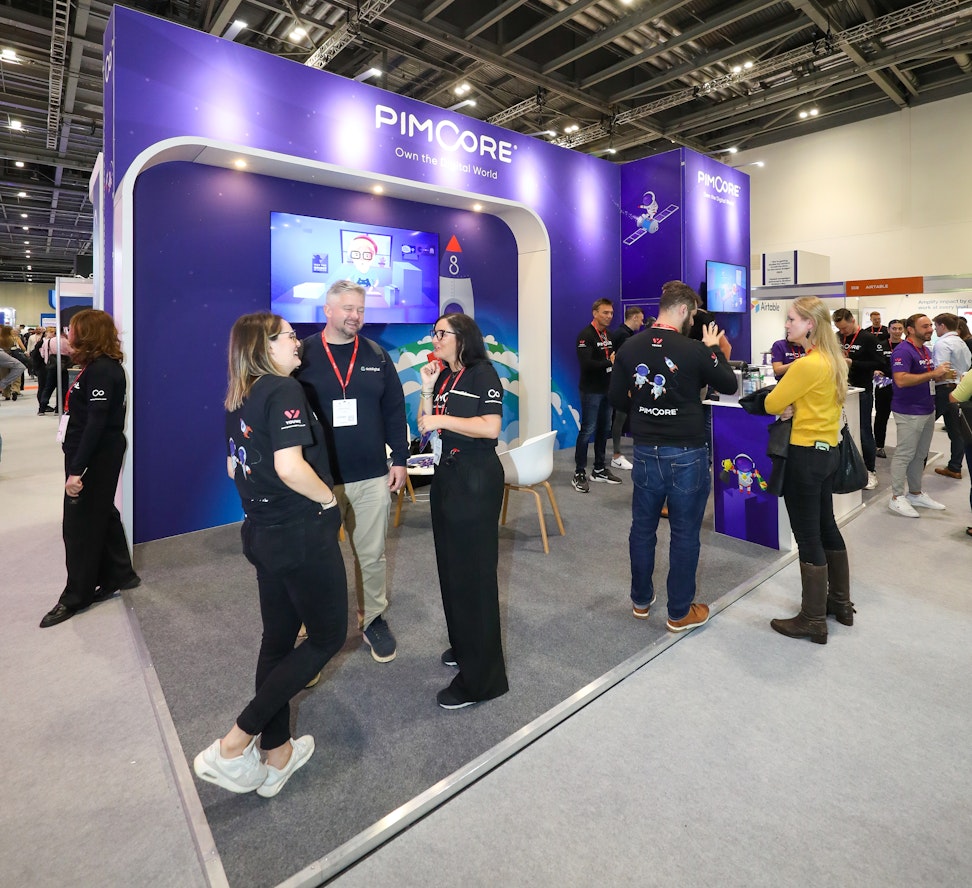 Are Trade Shows Still Relevant? 
First of all, let's explore why it is that trade shows are being called into question...
Before the internet was born back in 1994, outbound marketing tactics such as face-to-face or telemarketing were the only ways a business could hope to generate leads.
On the contrary, this was a great time for the trade show industry, as most companies would utilise them to launch products, build brand awareness, spy on competitors, and ultimately connect with prospective customers.
Fast forward to today and you'll still get these benefits at a trade show. The difference now, however, is the marketing landscape as a whole.
The ubiquitous nature of the internet has meant that people can be reached anywhere at any time, and have access to a vast amount of information at their fingertips.
Naturally, this presents a number of 'real-time' marketing opportunities that a trade show simply can't offer, due to both geographic and time constraints.
Newer forms of marketing also require less initial investment than required to exhibit at a trade fair. Although digital marketing is becoming increasingly expensive, it pales into insignificance when compared to the cost to exhibit at some events.
However, this isn't the case for all events, especially if you are exhibiting outside of major cities, where the fees tend to be much less.
At the very least you can nullify this issue by conducting thorough research to ensure you choose the right show that applies to your offering, hitherto increasing your chances of success.
Given all this technology, it's only natural that businesses have become increasingly data-driven, hungry for metrics that allow them to measure and optimize performance on numerous fronts.
Trade show marketing can't offer this granular level of analysis, making it much harder to measure your return on investment. This has led many to dismiss trade shows as a waste of time.
Despite these limitations, the fact is consumer behaviour has gone full circle.
People are now seeking real-life experiences and face-to-face interaction more so than in recent years, with 95% of trade show exhibitors prefering in-person events to virtual ones.Let's also consider the increased competitiveness online, the impact that GDPR could have on your marketing, and more recently, cookie-blocking technologies threatening to 'sabotage the current economic model of the internet', and suddenly digital marketing becomes a little less attractive.
1. Build Trusted Relationships
This is probably no surprise to hear, and you'll see it on any other article on this topic. Still, the value of face-to-face marketing for establishing trust with prospects should never be overlooked.
The reality is, people are there for something tangible, otherwise they would source everything from the comfort of their own homes.
As a business, this is your chance to stand out and highlight your personality beyond pixels and catchy marketing patter. Make a good enough impression and that individual won't hesitate to buy from you if they require your solution later down the line.
In addition, you can discover more about someone via a face-to-face interaction. This is where online buyer personas fall short because they can only offer a fictional representation of your ideal customers, and thus don't offer the same level of 1-to-1 marketing.
By taking time to get to know someone at a trade show, you can find out what makes them an individual. This is vital in the age of personalisation and will ensure you stand out when following up your leads after the show.
2. Grow Your Social and Email Audience
Event organisers have made a big effort to incorporate social media in recent years because it's a very effective method for creating a buzz during the event.
In addition to this, it also provides an additional angle for exhibitors to attract interest, with over 50% of trade show marketers agreeing that social media brings more people to their booth.
Day 4 of @SpringAutFair 🎉 Come and visit us in hall 6, stand H02-J03 to view our Father's Day curated collection, amongst a range of other fantastic British made products! #springfair #springfair2018 #britishmade #tradeshow #B2B #Fathersday pic.twitter.com/SjNLM3yVNp

— The Great British Ex (@TheGBExchange) February 7, 2018
Another compelling reason to exhibit is that you can grow your social media following by getting leads to follow your relevant pages. People are much more likely to do this in person, plus it's highly unlikely they would have found your page at all if it wasn't for meeting you at the event.
What's more, your social media updates offer a casual method for staying in the periphery, so make sure to leverage this in the months following the event.
Perhaps more importantly, you can also obtain explicit consent to add leads to your mailing list. Email is still a top channel for B2B marketers and so growing your contact list should be high up on the marketing agenda.
The trouble is, it's become increasingly tough to get people to opt-in, as they tend to be wary of being spammed by third-party organisers. There's no doubt GDPR will change a few things for the better, but you can't help but feel that pervasive email marketing practices from years gone by have already left their mark on consumers.
By getting permission in person, you can explain exactly what sort of stuff they will receive, and even ask for their preferences before sending them anything. This will ensure you are GDPR compliant and can offer a 1-to-1 personalised experience from the word go.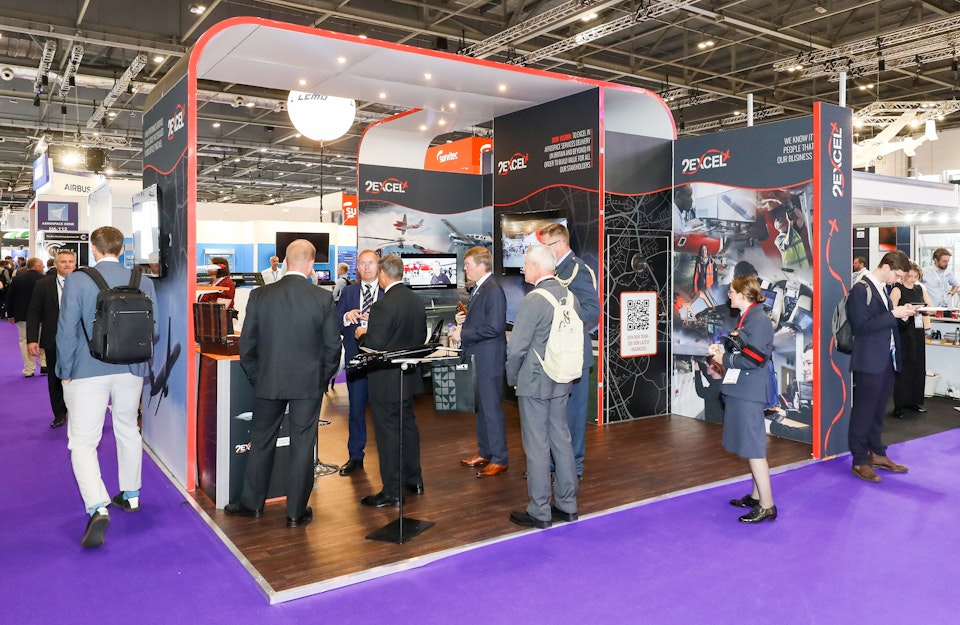 3. Increase Your Brand Exposure
Another reason why trade shows are important is because they offer a fantastic means of getting your name out there. This can be very rewarding for start ups or niche businesses who don't have the resources to get noticed online.
This is probably why you often see marketing agencies at these events – clearly looking to break free from the homogenisation you'll find online.
Aside from being great for these businesses, trade shows are also equally effective for larger brands wanting to establish themselves as an industry leader.
Event marketing is often underestimated because people expect an instant return. In reality,  it's a much more long-term revenue stream, where people will subconsciously choose to do business with you as a result of meeting or hearing about you at a show.
For this to work you've got to ensure you aren't forgotten, thus a more direct follow-up approach may be required.
This can be achieved by creating automated follow-up emails so you can touch base from time to time, which the goal of arranging a further discussion. Of course, you'll need their prior consent, but don't worry this is much easier to obtain at a trade show as we've just learnt.
4. Collect Data From People In Your Industry
Any trade show worth its salt will attempt to connect an industry, bringing together buyers and sellers in order to increase the relevance for everyone involved.
This presents it's own opportunities for forward-thinking marketers.
During the quieter periods of the show, this is a great time to be conducting some market research – after all, it's not often you will be in the same room as so many people from your sector.
It doesn't need to be anything ground-breaking either. Simply create a survey, using a free provider like Survey Monkey, and then go and put it to the test.
This is, without doubt, the quickest and most effective means of conducting primary research. Not only are you guaranteed a targeted sample of respondents, but you'll have much more success than if you sent it out online.
The data collected can then be used for a range of things, from informing your business strategy, to creating a piece of content that offers value to the industry, or even developing your product further.
Compelling right?
This is exactly how we collected data for our recent trade show infographic.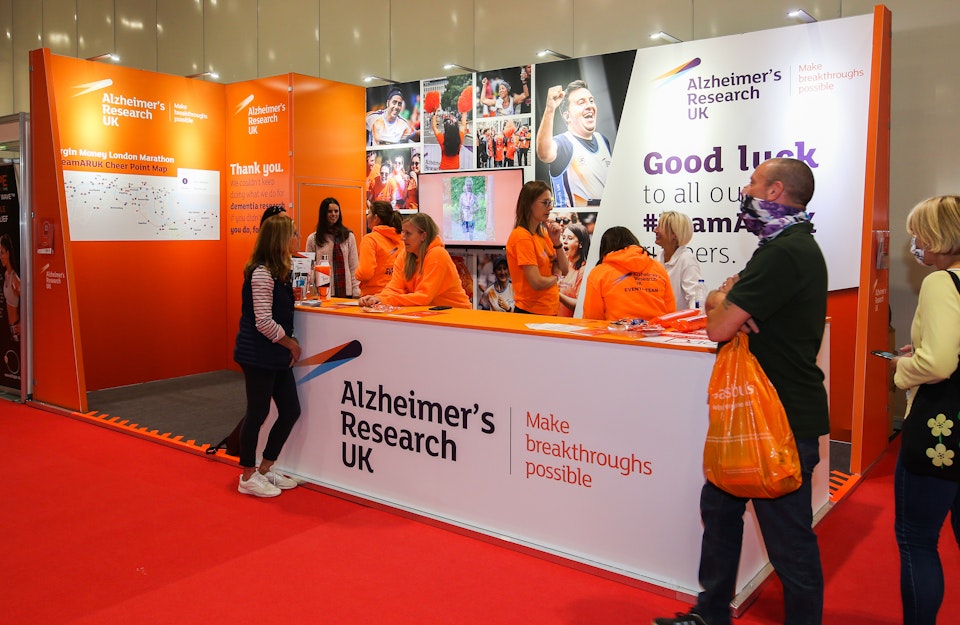 5. Gain Referrals
Another compelling reason to attend a trade show is because you can gain valuable referrals from the numerous people you meet. There's certainly a community feel at most conferences, and often, attendees will network with you, even if they have no need for your product/service.
In addition to this, the event organisers themselves can also be great advocates for your brand. They speak to more people than most, so they're bound to come across someone who requires your solution from time to time. This is a win-win situation because you'll hopefully get a new client, and in most cases, you'll return the favour by booking on for the organiser's next event.
Bottom line, make a good enough impression and people will refer you when a contact of theirs requires your offering.
The business world has gone mad for networking in recent years, so make some friends and don't underestimate the power word of mouth can offer.
Summary
On the surface, you may question if trade shows are a waste of time when compared to modern-day business practices, but the fact is, they are still heavily attended and offer several unique benefits that compel businesses to exhibit year after year.
In the age of personalisation, a truly personalised marketing strategy needs to combine elements from both online and offline initiatives to ensure the human side of business is preserved.
Whilst trade shows aren't applicable to all, they are unquestionably still worth it for most businesses.