Deciding on what kind of services to enlist and what products to use when setting up an exhibition or other kind of event can be difficult and companies may like to mull over what their options are before committing to one item over another. Choosing the wrong article could mean that the overall effect of the exposition has much less impact and may result in reduced interest from new customers – generally the opposite outcome of holding an exhibition.
However, bringing in roller banner stands could very well prove beneficial as they can stand out and are easy to assemble, efficient forms of advertising as long as pictures and prints are received by the company making the displays in reasonable time. What's more, they can be constructed in a variety of ways and roller banner stands of different heights and sizes could be used in conjunction with each other, such as the Link2 or Twist banners, to create a compelling and eye-catching marketing tool that sets a brand apart from its competitors.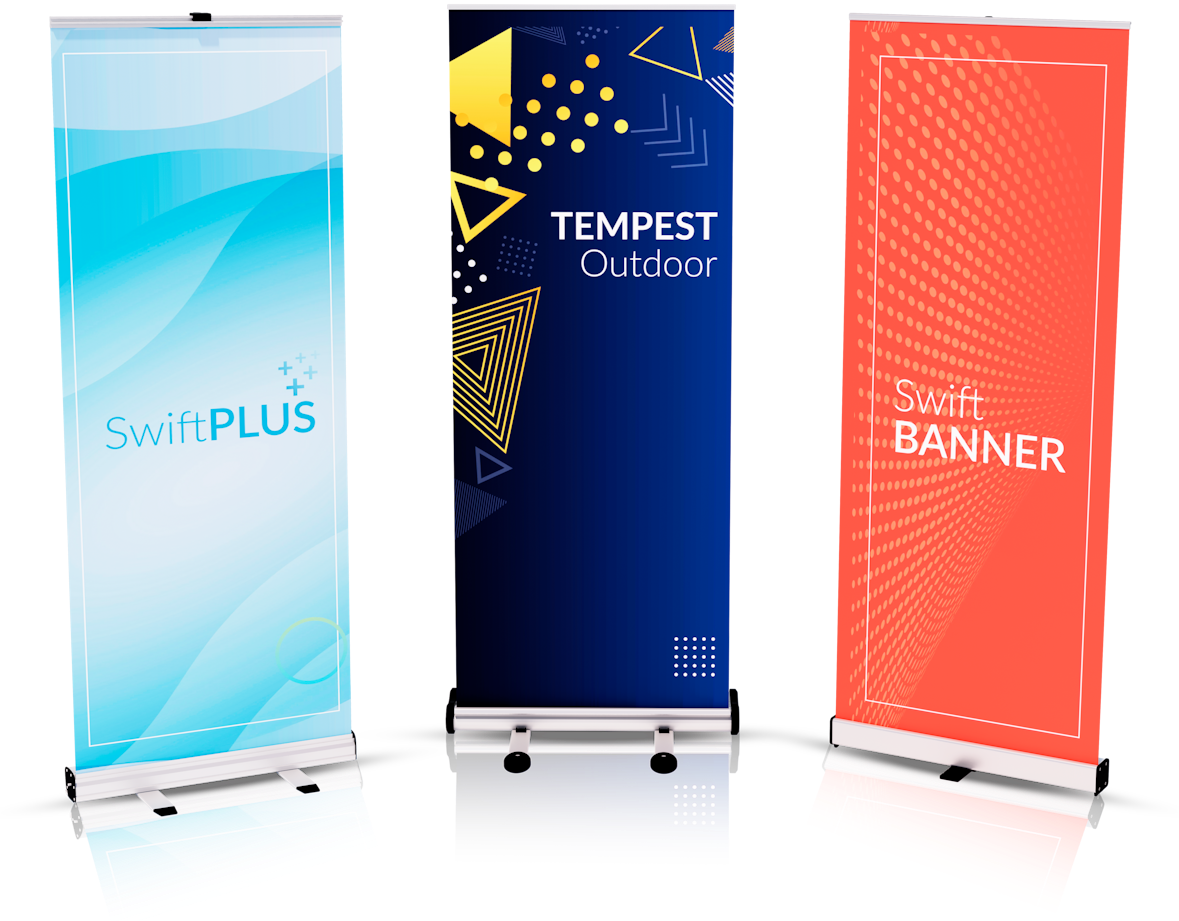 Roller Banners - A Versatile Display Solution
Versatility is also the name of the game for these exhibition solutions and, should the need arise, they can be set up outside the event as a taster of what is going on inside the venue. And, if the weather takes a turn for the worse, carrying them back under cover should pose few problems, as they are lightweight and quick to disassemble.
TSNN – an organisation that provides an online directory for all those looking to find exhibition hire services and other products – observed that this transportability is one of the biggest advantages of using roller banner stands when holding events.What's more, the body stated that roller banner stands can be made to withstand different conditions outdoors and "special protection" can be purchased alongside to safeguard against dust, precipitation and bright sunlight. But that's not all – it went on to suggest that, prior to purchase, those interested in setting up outdoor banner stands contact their suppliers and mention this, as purpose-made outdoor banner stands with weighted bases can be bought.
"Usually suppliers can provide you lots of additional services, such as designing your graphics, printing and laminating them" - TSNN
And this is true – some even come with spotlights, such as those designed by Display Wizard, that can be placed strategically around roller banner stands to ensure that they provide maximum impact and are attractive to potential clients.
For example, organisations considering showcasing their wares at this year's Recycling & Waste Management exhibition could very well find that setting up roller banner stands makes all the difference on the day.
According to Emap, attendance hit record highs in 2009, with figures up by eight per cent on the previous year and more than 500 exhibitors eager to attract more custom. In total, 9,781 people arrived at the Birmingham NEC between September 15th and 17th and its success is likely to be replicated this year, something that companies are anticipating as more than half of those involved last year have rebooked for 2010.
Opting for roller banner stands at such events could also be viewed as something of an investment as some of the hardware – such as that on offer from Display Wizard – comes with a ten-year guarantee from the manufacturers, proof positive that they are one of the best exhibition solutions around.