Digital marketing is one of the fastest growing sectors in the UK, with the boom in online shopping leading to a massive growth in digital marketing and web development agencies, hosting providers, payment platforms and much more.
On the back of this, there has been a whole host of new ecommerce-related trade shows to keep people updated on latest trends and constantly-evolving technology involved in this industry.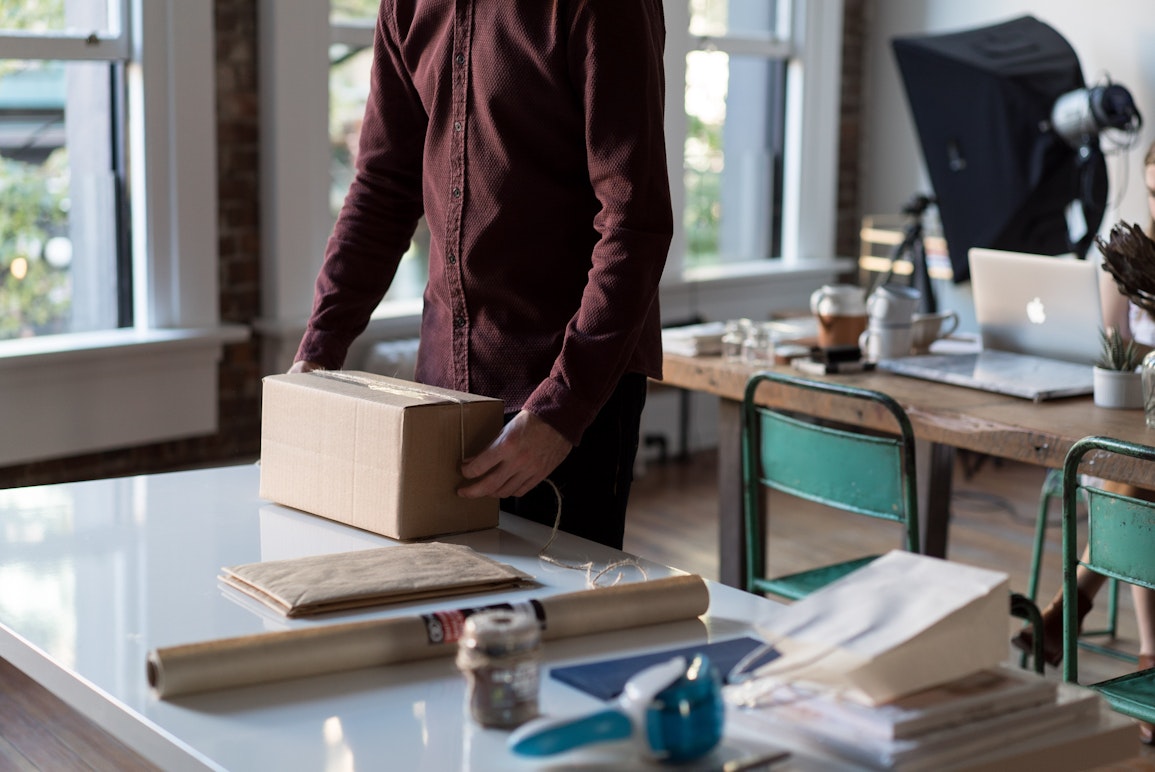 In no particular order, please see our list of the top 10 ecommerce trade shows in the UK:
Internet Retailing Expo
Taking place at the NEC, the Internet Retailing Expo prides itself as being the UK's largest meeting space for Multichannel Retail professionals. With over 300+ of the best ecommerce businesses from the UK and further afield exhibiting and a range of hands-on workshops, this is the go-to expo for ecommerce professionals looking to stay up-to-date with the latest industry developments.
This expo is twinned with the eDelivery expo focusing on fulfilment and operations strategy with specialists in warehouse strategy, supply chains, handling systems and much more.
Ecommerce Expo
The annual Ecommerce Expo taking place in Olympia, London is the seminal event for the ecommerce industry. Visitors will find all the big names in the industry exhibiting alongside a wide variety of speakers covering SEO, PPC, omnichannel, marketing automation, email marketing, and new developments in ecommerce platforms such as Shopify 2.0.
The show now incorporates two other events under one roof alongside the Ecommerce Expo – Technology For Marketing and ad:tech London, more about these below:
Technology for Marketing
Co-located with the Ecommerce Expo at Olympia, the Technology for Marketing Show is an event wholly focused on technological innovation within the marketing space – with a number of speakers giving their thoughts on the future of marketing.
The event boasts a range of marketing, advertising training and leadership seminars and workshops to allow attendees to fully understand how new technologies can benefit their marketing strategy. Make sure you pre-book a seat for the talks and workshops to avoid disappointment!
Ad:Tech London
This gathering of advertisers, media agencies and tech innovators gather to discuss advertising technology and the best methods for gaining maximum exposure for your business.
There is a great deal of crossover with the Ecommerce Expo and TFM making it a worthwhile day out for any advertising professional. Focusing more and more on big data, you'll discover how technology's influence is growing year-on-year.
Digital Transformation Expo Europe
The Digital Transformation Expo, held every year at Excel in London, incorporates six enterprise tech events under one roof, focusing on IT, cloud and other digital technologies. This focus means it is more suitable for IT professionals, cyber security experts and developers rather than digital marketers.
The expo is the place to be for cloud storage, cyber security, web and app development, AI-Analytics, Internet of Things and Blockchain technologies.
Retail Business Technology Expo
The Retail Business Technology Expo or RBTE is an annual educational event at Olympia, London for businesses in the retail and hospitality industry looking to find technical solutions and innovations on running a retail business. The show has a number of diverse internal events to help businesses deal with a range of challenges as well as find time for networking.
The show has over 400 suppliers and is co-located with the Retail Design Expo and Retail Digital Signage Expo.
eTail London
Taking place at the Queen Elizabeth II conference Centre in London, eTail London is a two-day conference featuring the biggest speakers in ecommerce and omnichannel. It goes beyond the traditional conference structure however, with a number of exhibitors showcasing their wares as well as several networking opportunities.
As this is an exclusive conference, attendee tickets do come with an associated cost although with meals and refreshments included they more than pay for themselves.
Ecommerce Show North
A relatively new show on the ecommerce scene, Ecommerce Show North is based in the emerging tech city of Manchester at the EventCity exhibition centre. It prides itself as being the biggest gathering of ecommerce companies and suppliers based outside London.
A number of keynote speakers discuss emerging trends in the industry and it's a good chance for online businesses in the north of the UK to meet ecommerce vendors to supercharge their website.
Marketing Technology Expo
The Marketing Technology Expo runs alongside the B2B Marketing Expo, Call & Contact Centre Expo and Sales Innovation Expo at the Excel in London. The expo features some of the newest technology and services that are shaping marketing.
The fact that it runs alongside the B2B Marketing Expo means there is plenty of footfall from decision makers, making it a useful event for ecommerce vendors looking to expand their reach.
Infosecurity Europe
Whilst some ecommerce professionals may argue that cyber security is a separate industry, it is still a vital skill for anyone involved in the exchange of customer data and payment information online. With ever-changing cyber security threats and the introduction of GDPR legislation, online businesses need to be aware of the threats and protection measures to avoid penalties and loss of revenue.
This show, taking place at Olympia in London, features Europe's premier information security solutions, with key talks from leading experts on how to keep data secure.
More InfoDo you think we've missed a British ecommerce trade show in our list? If so, use our comments section below and let us know what we're missing out on!
Display Wizard supply a range of exhibition stands for trade shows and exhibitions. Feel free to contact us if you would like to discuss requirements for your next exhibition.