Creating a great exhibition is only half of a successful trade show. The other half is staffing your exhibit with sales representatives that have the skills, knowledge, and personality to make their interactions with prospects a success.
Remember – a trade show is a direct marketing campaign, and the best marketing campaigns are focused on profitability. Choosing the right candidate can give you a successful campaign that achieves its ROI and strengthens your brand.
In this section, you'll learn about the qualities that make a great trade show sales representative, the best tactics for keeping your staff focused on sales at the event, and the ideal strategy for ensuring your sales team hits its goals.
Choose the best candidate for the job
When you need to pick a representative to manage your company's exhibit, it's very tempting to go with your top-performing salesperson. Picking your sales reps based on their numbers, however, isn't always the best idea.
Trade shows aren't like traditional sales calls, and salespeople that excel at phone-based selling or cold calls may not be ideal. Since the leads at a trade show tend to be interested in your company – or at least the type of product or service that your company offers – they can demand a different skillset from a cold sales call.
In most cases, the best sales representatives for a trade show possess at least a few of these key qualities:
Experience in one-on-one sales situations

Expertise in your industry (technical knowledge is also very helpful)

An approachable, friendly demeanour

Professional behaviour and a well-groomed appearance

Stamina, as trade shows can be quite physically demanding
These qualities are key to trade show success, and choosing a less senior candidate that specialises in the type of situations found at a trade show can be a far smarter move than choosing the most senior salesperson.
If you have a sales representative with previous trade show experience, they should be at the top of your list. Trade shows are a demanding environment, particularly for first-timers, and having an experienced trade show veteran in your exhibit is helpful for making decisions and keeping your exhibit running smoothly.
Your trade show team should be well rounded, with some sales representatives that specialise in managing your booth and others that specialise in reaching out to other businesses and networking with new contacts.
During slow periods – typically the period around lunchtime – send one of your staff out on a networking mission to find business opportunities. Trade shows are a great place to find businesses that you can partner with for cross-selling and promotions.
Choose salespeople with great one-on-one sales skills to manage your booth, and a salesperson that's great at cold calls for finding new networking opportunities. This way, you can focus on closing prospects in your own booth while scanning the trade show floor for opportunities to expand or optimise your business.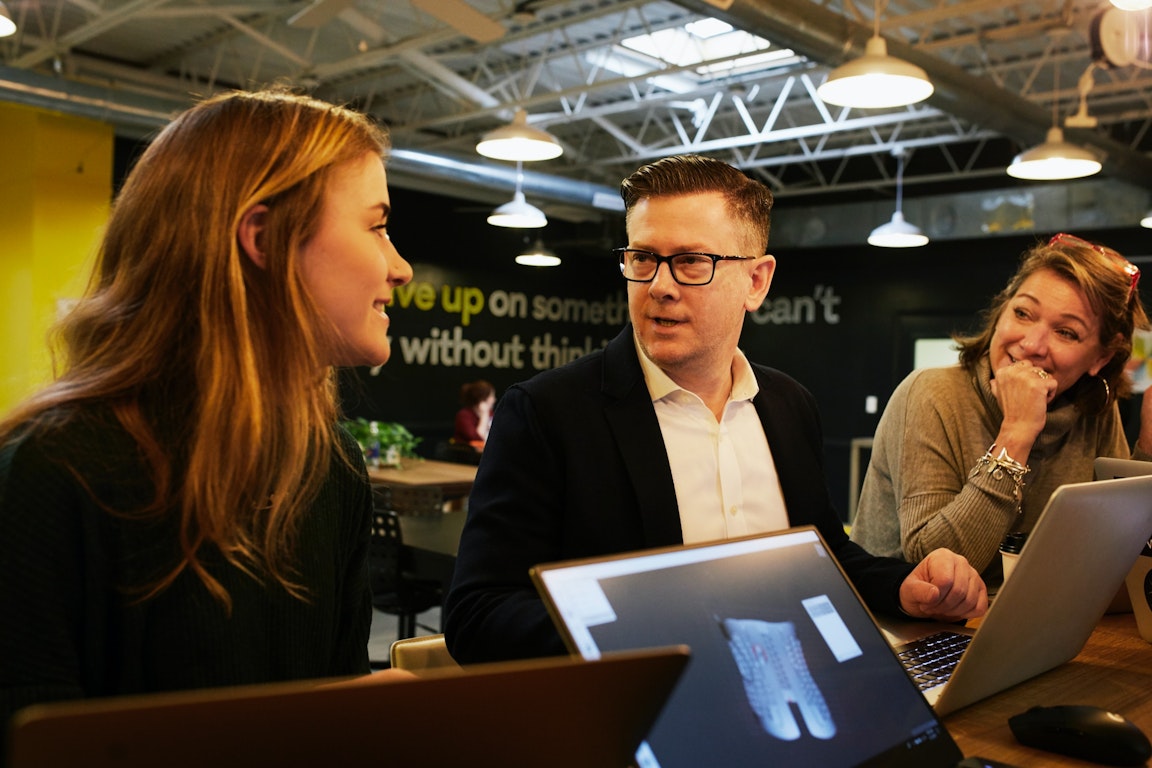 Even the best sales team needs a script
Don't send your sales team to a trade show unprepared. Since trade shows are such a different environment from the traditional cold call or appointment, you'll benefit from a special script – or at least guidelines – that address the questions your team will be asked at the event.
All of your employees are ambassadors for your company, and they need to have a consistent pitch for prospects. Preparing a simple script that goes over your main talking points prevents your employees from delivering the wrong message to a prospective customer.
Having a reasonably firm script also allows you to split-test different sales pitches on different prospects and work out which is the most effective. Finally, it lets you stick to your overall strategy and helps your team achieve the goals you set during the show.
A good script should cover the products and services that your prospects are likely to be interested in, the problems that they face as a business or individual, and the key sticking points that your business can help them with.
Since you'll be dealing with hundreds of people each day at a major trade show, you should develop a script for assessing how interested a prospect is in your product or service. Interested prospects can be closed on the spot using your standard sales material, while less interested prospects can be followed up after the show.
It's also a good idea to develop a polite and friendly exit script that allows your reps to eject from conversations that aren't likely to lead to a sale and focus on the best prospects.
Dress for the occasion… and the industry
Dressing the part is an important aspect of trade show success, and your team should be dressed to match your business's image. If you have previously attended a trade show it should be easy to judge the culture and work out the type of clothing that will make the best impression.
Coordinate with your sales team to make sure that everyone is dressing in similar outfits that identify them as part of your business. This doesn't necessarily have to be a uniform or branded shirt – a consistent style that makes it clear your team is managing your exhibit is all that's required.
A common mistake amongst sales teams is dressing in clothes that, while far from informal or too casual, simply don't fit the trade show environment. Some events, particularly in the technology and wholesale industries, have more relaxed dress expectations than a finance or marketing trade show.
Dress to suit your event. If you're unsure of what to wear, look at pictures from the last few years of the event and dress slightly better than what you see. Dressing in clothes that are overly formal is often worse than underdressing as it can make your booth seem stiff and unapproachable.
"Dress to suit your event."
One aspect of trade show dress that's rarely mentioned is footwear. You're going to spend a lot of time on your feet, either managing your exhibit or walking around the event. Wear comfortable shoes that you can tolerate spending eight to ten hours in to avoid leaving the event with blisters or sore ankles.
Another important aspect is dressing for the venue and location. If you're travelling to a trade show in another country, spend a few moments researching the climate to avoid sweating for the duration of a summer show in a woollen sports jacket.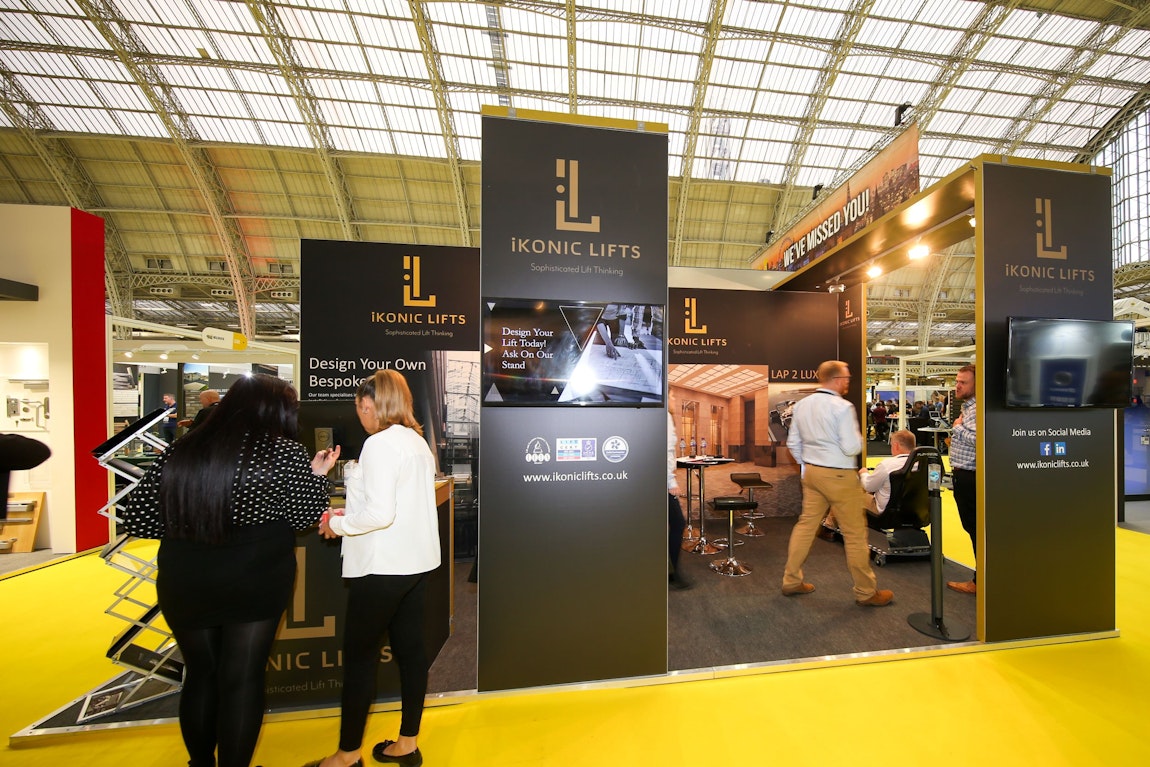 Stay friendly, even if you're feeling tired
Trade shows are a tiring environment and even the most energetic salesperson will be feeling worn down by the end of the day. Since your team will be working from morning to evening, it's important to choose people that can remain positive and focused throughout the day.
To keep morale and stamina up, it's worth assigning your sales reps a forward role and a rear role. Switch them from managing the front of your booth – greeting new prospects and talking to them about their needs – and the rear, where their jobs is more focused on distributing sales material.
Since trade shows are quite an unpredictable environment, it's best not to plan your team's lunch breaks in advance and instead let people leave one by one when your foot traffic is low. Give your staff long breaks, as managing a trade show exhibit is tiring work.
Keeping a refrigerator in your booth with cold drinks and coffee for prospects and staff is a great way to keep energy levels high throughout the event. Trade shows are an easy place to become dehydrated, so it's vital to keep some cool drinking water on tap throughout the day.
How to use social media at a Trade ShowHow to manage your Trade Show Leads