Trade shows are fantastic opportunities to generate leads, increase your company's exposure and make sales. With this said, they're far from cheap. Even a small trade show can require a sizable budget, especially if it's your first time as an exhibitor.
Because of this, it's important to make sure that your trade show equipment lasts for as long as possible. Items such as furniture, tables and – of course – your trade show stand can be used time and time again when they're cared for properly.
In this blog post, we'll explain some simple tips and tactics that you can use to make your trade show stand last longer. Read on to learn how you can extend your display stand's life and get better value for money from your next trade shows and events.
Avoid using indoor display stands outside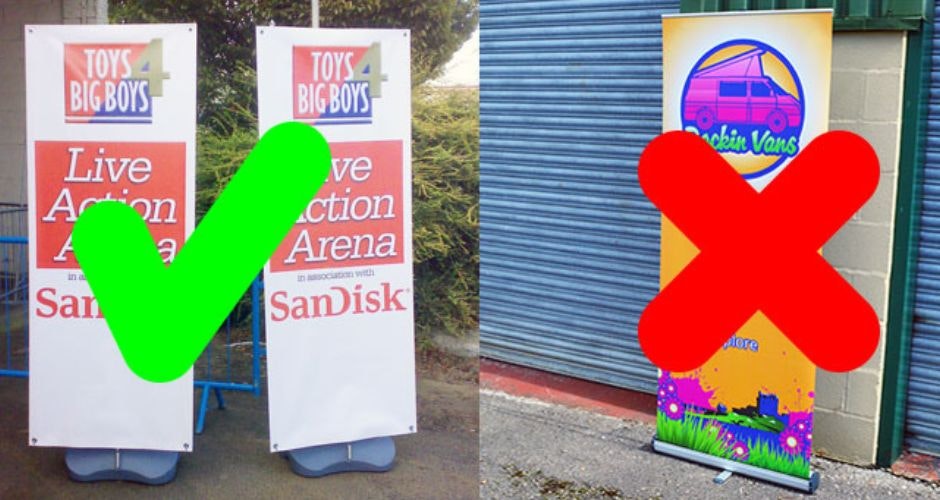 Not all display stands are suitable for outdoor use. While signage might seem like
it can survive outside, many display stands that are designed for indoor trade shows will blow over in even the lightest breeze.
If you're exhibiting outside or setting up signage for a new promotion, use a display stand that's specifically designed for the outdoors. Our Polar outdoor banner stands are built with a base that can be filled with water to provide additional weight and stability.
As well as the weighted base, the Polar graphics are printed on weather-proof PVC, ensuring your banners will look great in rain or shine. Keep your indoor stands out of the wind and rain and they'll never stop looking their best.
Clean your graphics carefully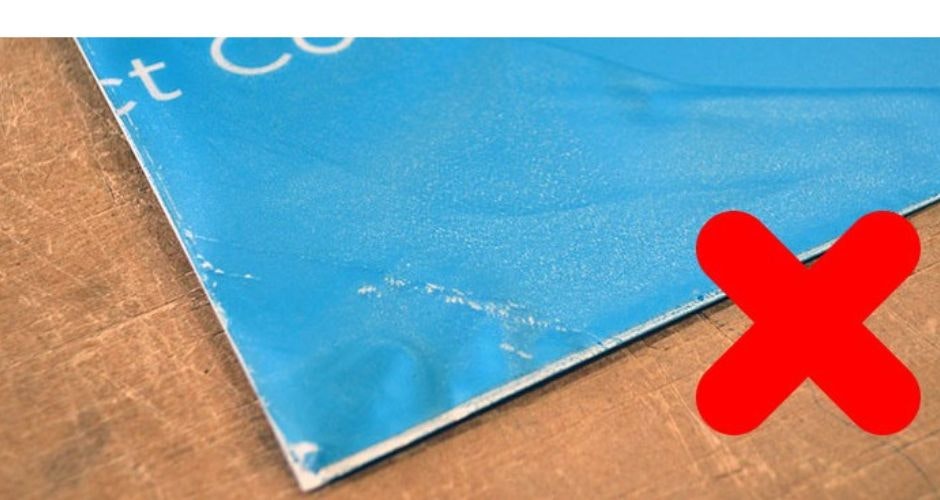 If you exhibit at several trade shows and events with the same display stand, it will inevitably need to be cleaned. From spilled drinks to dirt and dust, a wide variety of substances can make an otherwise spotless banner stand start to look dirty.
When it's time to clean your graphic, gently wipe away dust, dirt and anything else with a damp cloth. Wipe gently to make sure you don't damage the graphic and try not to use too much moisture to avoid affecting the printing.
If your graphic is laminated, be very careful when cleaning near the edges. Getting moisture on the edges of the graphic can cause it to de-laminate, which could ruin the entire graphic and force you to replace it.
Roll up graphics with the graphic facing outwards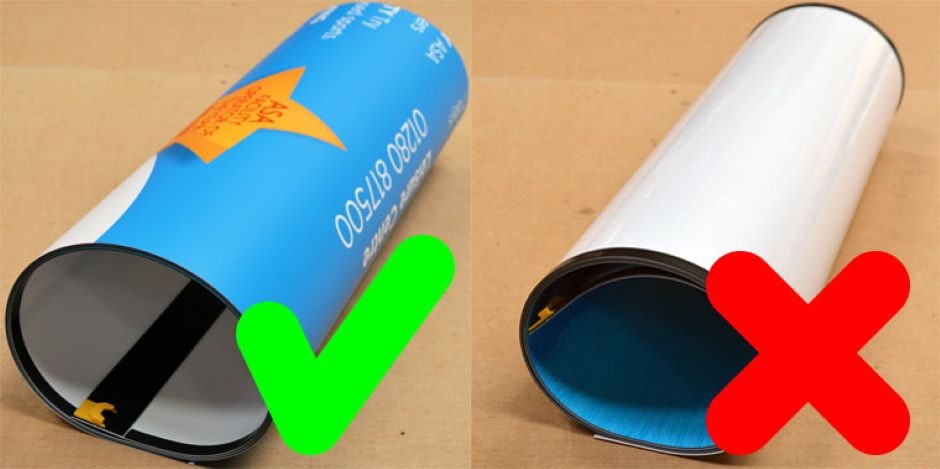 As a child, did you ever roll up posters and pictures with the image facing inwards to protect it from the outside world? While this tactic might preserve sketches, it could lead to bubbles forming in the laminate of your display stand graphic.
When you roll up your graphics with the printed side facing inwards, the change in pressure means that the laminate – which normally clings to the graphic – is pulled tighter on the unprinted side and looser on the graphic.
This can result in air bubbles and creases – neither of which are good. When you roll up graphics for storage, make sure the printed side faces outwards so the laminate – which itself protects the graphic – is exposed.
Store unused graphics inside a graphic tube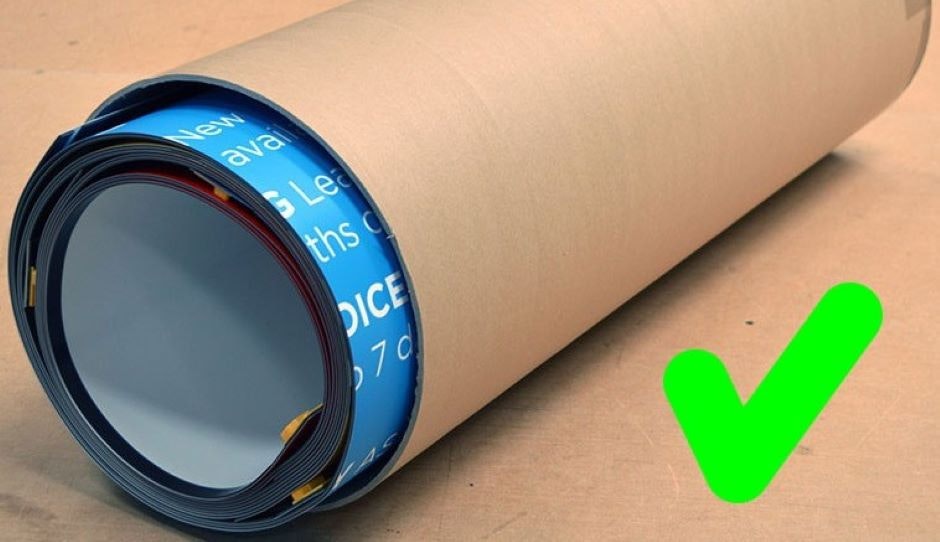 When your display stand isn't in use, where do you store it? If you need to keep your display stand in storage between events, make sure the graphic are kept safe inside a graphics tube and not left out in the open.
There are several reasons for this. Firstly, leaving your graphics in a store room can expose them to moisture and other hazards. Secondly, graphics left outside of their tube can wrinkle, crinkle and generally look worse for wear if left for a long time.
When your graphics aren't in use, store them inside a high quality graphic tube (we recommend – and provide – high quality cardboard tubes) and be slow and careful when you remove them to place on your stand.
Disassemble and transport display stands carefully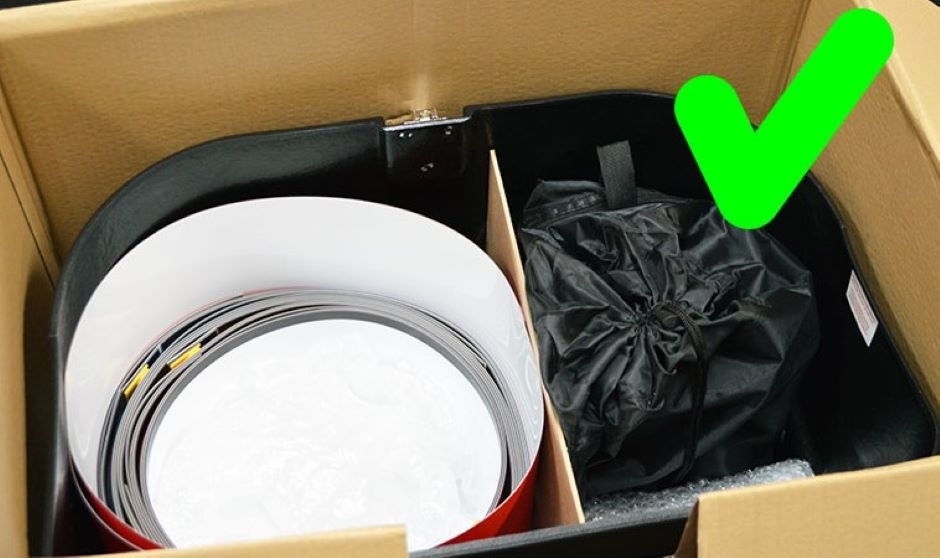 Most of the time, damage to display stands and graphics doesn't occur while they're in storage, but while they're in transit. Heavy boxes, bumpy roads and hundreds of other obstacles can lea
d to light and heavy damage to your display stands.
Avoid transport-related damage by carefully disassembling your display stand after an event and storing all of its components – from poles to graphics – inside the right containers and storage slots.
If there's lots of empty space inside a container that allows for movement (inside a graphic tube, for example) gently pack some bubble wrap into the tube once you've inserted the graphic to prevent it from moving around while in transit.
Don't attach notes and brochures to your display stand
From price lists to brochures, avoid attaching anything to your display stand. Not only do corporate documents and promotional items block your sign, making it a struggle for people to read it; they can also damage the graphics.
When you tear Sellotape from your display, it can end up removing colour from un-laminated graphics along with it and with laminated graphics it can leave a sticky residue. Likewise, pinning or clamping items to your graphic can lead to creases, holes and other damage that makes a replacement necessary.
Why taking care of your display stand is important
Display stands are one of the most important parts of your company's trade show presence, and like any other marketing material, they're far more useful if they're able to be used again and again.
The simple tips and tricks in this guide take very little time to implement – in some cases, they're faster than doing things the wrong way – and can massively increase the lifespan of your display stand.
For your business, this means lower trade show expenses, fewer annoyances while out and about for an event and much smoother trade shows. Apply these tips today and enjoy year after year of continuous use from your display stands.
Do you have any tips for making your display stands last longer? We'd love to read your comments below.