What does your company look for in a sales rep? From an enthusiastic attitude to an excellent work history, many sales-driven businesses dig into their sales applicants' backgrounds to find the perfect person for the role.
Their dedication to finding the right sales rep is often rewarded in the form of closed sales, lucrative deals and new customers.
Your company literature – brochures, postcards, sell sheets, promotional letters and more – has the same important role as a great sales rep. While many companies put a huge amount of effort into finding the perfect sales rep, few spend as much time or money creating unputdownable company literature.
In this guide, we'll share five tips that you can use to make your company literature a powerful tool for closing lucrative deals, bringing in new business and acting as a wonderful complement to your sales team.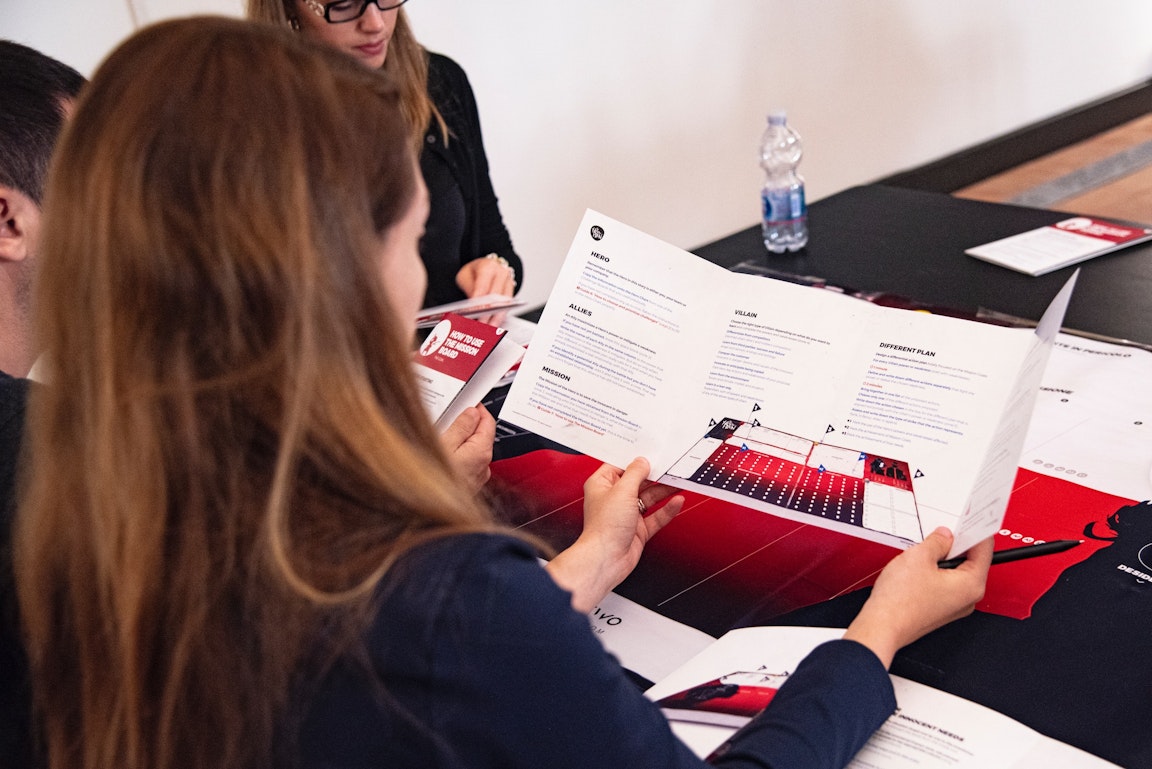 Create a profile of your ideal prospect
The key to creating an unputdownable brochure or sales letter is knowing exactly who you're writing for. The better you know your target market, the more you'll be able to craft your copy and brochure design to match their needs.
Image © Depositphotos.com – Edyta Pawlowska
Before you start writing copy or creating a design for your brochure or direct mail postcard, create a profile of your ideal prospect. Who are you targeting? What are their problems? How can your business help them achieve their goals?
One of the best ways to make your company literature more interesting is to create different brochures and sell sheets for each audience you're targeting. Prepare one brochure for engineers, one for purchasing managers and one for executives.
This lets you select the perfect promotional literature for each trade show or event your company takes part in. Think about the different problems each prospect faces and build your brochure around ways your company can solve them.
Knowing who you're writing for is the key to producing literature that stays in your prospect's hands and makes an impression, instead of falling into the large stack of brochures and business cards most prospects receive at a trade show.
Identify major 'pain points' in your copy
The best salespeople don't start their pitch immediately. Instead, they wait until the prospect lists a difficulty or 'pain point' their business faces and tailors their pitch to emphasise how they can help.
Your company literature should do the same thing – identify pain points your target market prospects face and present your product or service as a solution. Building a list of pain points to target isn't difficult – all it takes is some simple online research.
Online forums can be great sources of pain points and questions from your target audience. Browse your industry's most popular forums and create a list of the pain points and questions that are most frequently asked by your target customers.
Each pain point your product or service addresses should be a subheading in your brochure. Since most prospects will quickly scan your copy, subheadings related to their problems can hook them into your brochure and keep them interested.
Using our ideal prospect profile technique above, get specific with your pain points and product benefits based on the type of prospect you're targeting. The closer your brochure matches their real problems, the higher its response rate will be.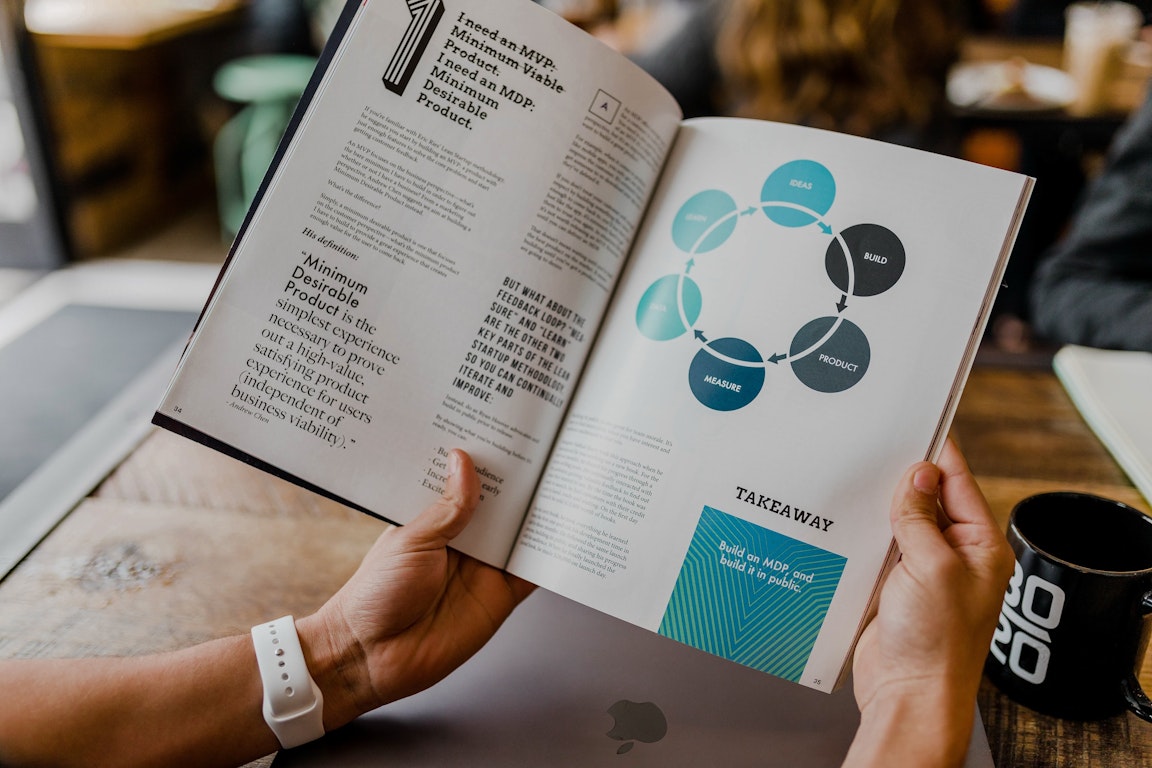 Focus on them, not your company
Far too much company literature reads like a press release. While brochures, sales letters and other company literature need to tell your prospects who you are, their primary goal should be telling the prospect why they should care about you.
The best way to achieve this is by focusing on the prospect, not on your business. A brochure titled "How we can help you", for example, is more likely to be of interest to a prospect than one titled "Why we're the best choice."
One of the secrets to making your company literature more personal is focusing on benefits instead of features in your copy. Using your prospect's pain points, list real problems that they face in your copy and explain how your product can solve them.
Remember that trade show attendees won't just take home your brochures and sell sheets – they'll also take home your competitors'. If your copy is more personal and customer-focused than theirs, it will immediately stand out.
Use high quality stock and printing
There's more to creating an unputdownable brochure or sell sheet than just writing great copy. Many prospects will judge your company literature before they start to read it based on the thickness of its paper and the quality of its printing.
Stock is a frequently overlooked aspect of corporate literature design that makes a big impression on customers. The small cost of looking professional is made up for in a higher response rate and significantly improved branding.
While the ideal paper stock for your corporate literature varies based on the type of material you're creating – business cards, for example, use thicker paper stock than brochures or sell sheets – there are a few simple rules you can follow:
Make sure your brochures use opaque paper with no show-through

Use a thick stock for the cover of long brochures or prospectuses

If your company literature is image-heavy, use glossy paper stock

If your company literature is text-heavy, use matte paper stock
As well as choosing the right stock, it's vital to use a high quality printer that makes your headings and images 'pop' from the page. Select a high quality printer that can show you examples of previous brochures they've prepared for clients.
Don't ask for business – let them come to you
If a prospect responds well to your company literature, they'll want to get in touch with you. Don't ask for their business – instead, make it as easy as possible for them to get in contact with your sales team.
Since your brochure addresses multiple pain points, it's important to use a final call to action that addresses all of them. End your brochure with specific contact details that your prospects can use to get in touch with your company.
As well as the traditional phone number, make sure your brochure includes social media information, sales and support email addresses and your company's postal address. The more information you can provide, the better your response rate.
Your final call to action is a great place to secure a prospect's interest by offering a free trial or special discount. If your business has an extra incentive that motivates prospects to take action, make sure you include it here.
From persuasive copy to the perfect paper
The perfect brochure, sell sheet or promotional letter requires a combination of all the elements listed above, from great copy to the right paper. Use all five techniques when you design your company literature to stand out and make a real impact.
Beyond designing and writing the perfect company literature, it's also important to make sure your brochures, sell sheets and promotional content gets into the hands of your target audience.
Our literature stands are the perfect choice for presenting your company literature to prospects at trade shows, conferences and other industry events where decision makers are present.