All businesses are part of a supply chain that manages the flow of goods and services . Any supply chain is only as strong as its weakest link, emphasising the importance of choosing the right supplier.
On top of this, the product or service provided by your supplier is ultimately representative of your business, and the supplier will not be held directly responsible by the end-user (that honour will be all yours as the business owner!)
Referrals – Word of mouth will allow you to identify potential suppliers by taking advantage of someone else taking a punt first, significantly speeding up the search stage, and better still they come pre-qualified.

Online Directories – Despite being one of the oldest channels out there, directories are a good place for businesses to start their search, particularly in niche industries where suppliers may be smaller and have less of an advertising budget.

Social media – Social media is a great place to find honest reviews and opinions. Plus, ads, company pages and interest groups will help you find suppliers very quickly and you can gain an insight into their business through posts.

Trade Press – Naturally a trade press is a great way to identify a number of suppliers quickly, the only issue being most will have paid for their position in the publication. Utilise trade press in your overall search but don't take their word as gospel.

Business advisors – A slightly more costly method would be to leverage a business advisor who has a large network of suppliers. Do they take into account new suppliers that could be better and are they receiving any kickbacks from their recommended companies?

Trade Shows & Exhibitions – Trade shows are arguably the best method for identifying potential suppliers for your agency, as they connect buyers and vendors from specific industries face-to-face.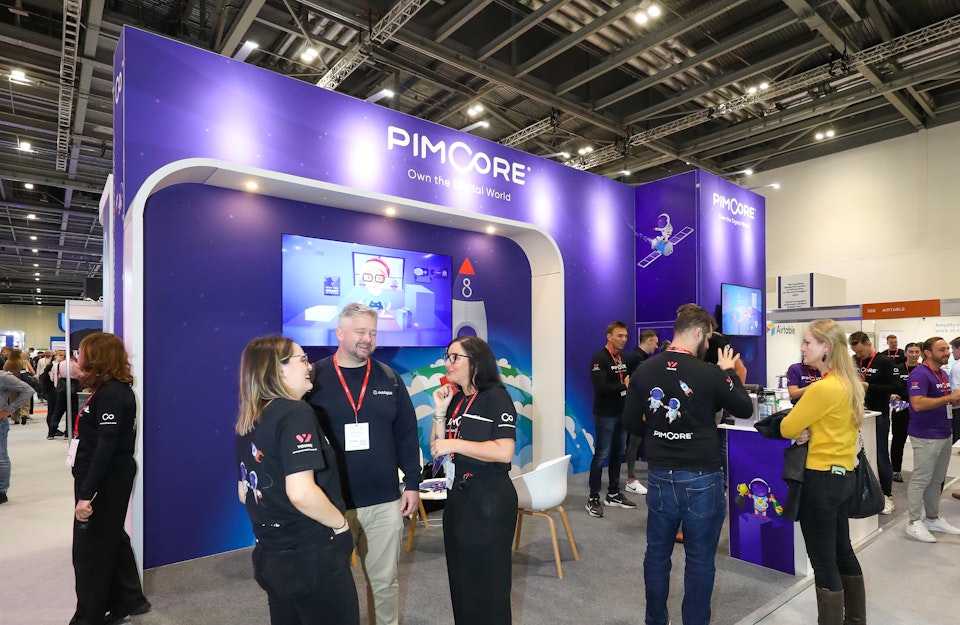 Trade associations – Trade associations provide a more focused means of identifying suppliers. This can be good for finding a range of suppliers quickly, but it won't help you narrow down as they won't be able to recommend one over the other.

Online – Online search engines and an ever-increasing trend towards foreign imports has meant the web is now the best place to identify potential suppliers at scale, quickly and cheaply. With the exponential rise of import/export platforms like Alibaba, identifying the right supplier has never been easier.

Service – The level of service in terms of customer service and expertise are very important as this will give a good indication of how they will act if there's an issue. Plus your team will have to work with them so it helps if they get along. Tip: Read reviews, with a focus on how they respond to bad reviews.

Lead time – Production & delivery lead times are crucial for meeting client deadlines, which can often come at short notice. Tip: Look for a supplier who manufactures in-house and offer a good range of delivery options.

Risk – How much risk is involved in conducting business with a certain supplier? Are they able to consistently meet demand and what other factors could increase risk? Tip: Ask the supplier what business contingency plans they have in place should anything go wrong.

Convenience – If a supplier offers more convenience than another, such as through an easy to use website or an integrated ordering system, the benefits of staying put will outweigh the cost of changing. Tip: Test a range of vendor websites.

Quality – A quality product or service goes a long way in creating customer delight for your client. If you're looking to foster long-term loyalty your supplier will need to maintain consistent quality levels. Tip: Read Reviews, get a sample

Reliability – Similar to quality in that consistency is key to a good supplier, but also the ability to accept and complete jobs in the time-frame required. Tip: Do some test orders before you sign a long-term contract.

Flexibility/Adaptability – How willing is the supplier to respond to amendments and changing customer needs? Tip: Ask the supplier to demonstrate how they have adapted and what plans they have changes in the future.

Cost – Whilst cost isn't everything to a marketing agency, this is still business and there has to be scope for both parties to make a healthy profit. Tip: Get a full breakdown of costs from the supplier - always take into account the conversion rate may change for international suppliers.

Don't put all your eggs in one basket – Overreliance on one supplier is generally bad business practice, because you have no leverage and become over-dependant on one company. Even if you use the same supplier on a day to day basis, it's important to have some on standby if any circumstances change.

Are they trade only? – Many suppliers will claim to sell to only sell to the trade, for you to then find out their selling to end-users online under a different name or through sister company. Obviously, you will not be able to compete with these businesses on price unless you achieve some purchasing economies of scale. This is highly unlikely and high stock levels are considered risky in today's ever-changing business climate. So, it's always best to avoid these unless suppliers you are left with no choice.

Years in business – The number of years a business has been operating is a key indicator of success and financial stability, so this is always worth bearing in mind. That being said, you may miss out on some exciting start up companies if you only opt for suppliers who've been operating for a certain number of years.

Distance – The geographical location of the supplier should always be considered. Although international suppliers are likely to be cheaper, they won't be as reactive to sudden changes. If you do opt for an international supplier, it's worth considering international factors could have on the supply chain, such as differences in national holidays such as the shutdown in China for Chinese New Year or even geopolitical events such as Brexit or global conflicts and trade wars.

Are they supplying competitors? – Some industries rely solely on a handful of suppliers, which not only increases their bargaining power, but also reduces innovation between competitors. In this case, fostering good supplier relationships is pivotal to success and gaining a competitive advantage.

Relationship – It's certainly worth considering how easy it will be to foster long-term business relationships with a supplier, as this can lead to lower prices and preferential treatment. Language barriers and culture play a big part, but above all else the value of a face-to-face meeting cannot be overlooked, so this will favour more local suppliers.
Take The Plunge
So you've identified a number of potential suppliers, you've vetted them against your criteria. Now it's time to make your selection:1. Request quotes – get quotes from chosen suppliers for comparison2. Set up a meeting – It's important to go and see a supplier's premises3. Negotiate terms – What will happen if things go wrong, pricing, delivery instructions etc.
Keep 'Em Sweet
Keeping on friendly terms with your suppliers is extremely important so consider starting off your relationship on a personal note by finding the key point of contact within the organisation and ideally setting up a face-to-face meeting. Once you're working together, a personal Christmas gift for their team is a nice touch that can go a lot further than expected!
Like any good relationship, being open and up-front about your plans and communicating regularly is extremely important – although the supplier cannot state it openly, if they like working with you they are more likely to offer preferential rates and go the extra mile – especially when things go wrong.
In Summary
Choosing the right suppliers can make or break your business so it's extremely important to always consider their value for money, service, reliability and quality they are offering. Be thorough in your research, going to visit them on their premises if possible to ensure they are the right fit for your business.
Once you have found the right one, don't take them for granted! Communicate regularly and make sure you are open and frank in expressing any issues and you should develop a great relationship that will benefit both the business and the supplier.